New Hot: California takes over and psych-rock returns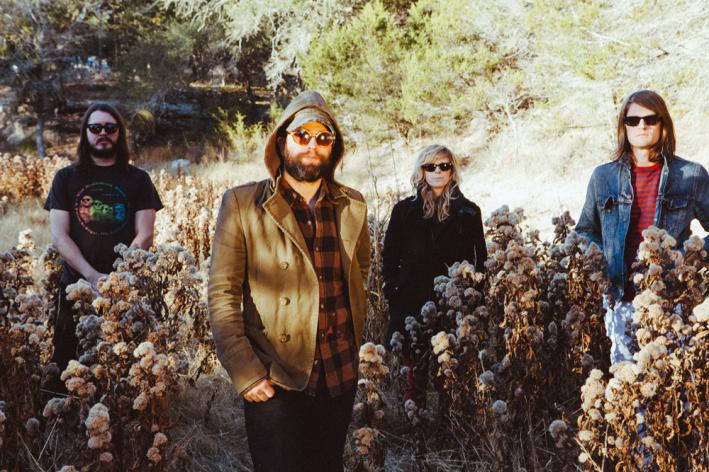 This week on New Hot, read about the debut of a band and the return of another, both from California, and a group who gets their name from a Velvet Underground song. These are our three recommended releases for Tuesday, April 2.
The Black Angels — Indigo Meadow
The Black Angels is often credited for reinventing the psych-rock wheel in Austin, Texas. The city is famous for this genre, going all the way back to the 13th Floor Elevators in the '60s. The Angels have had a string of well-received records, and now they're getting even more experimental with fourth album Indigo Meadow. It's bombastic, trippy and political. Lead single "Don't Play With Guns" was coincidentally written just days before the Aurora shooting in Colorado. This go-around, re-activated label Blue Horizon is releasing it after producing hit singles for Fleetwood Mac and Chicken Shack.
The Black Angels: "Don't Play With Guns" — Rate, Request or Recommend this song »
Cold War Kids — Dear Miss Lonelyhearts
Long Beach quartet Cold War Kids is a ubiquitous name in the music world, but the band has yet to break the Billboard Top 20. What started as a fledgling act rehearsing above a restaurant in downtown Fullerton, California, the guys are now one of the larger names in rock music, especially after a major tour with Death Cab For Cutie before the turn of the decade. With new album Dear Miss Lonelyhearts, Cold War Kids are going the concept route, taking inspiration from Nathanael West's novel Miss Lonelyhearts.
Cold War Kids: "Miracle Mile" — Rate, Request or Recommend this song »
Bleached — Ride Your Heart
Bleached is the buzz band of the moment. Formed out of the ashes of much-beloved band Mika Miko (one of the more highly regarded underground punk bands in Los Angeles), Bleached brings together sisters Jennifer and Jessica Clavin. As teenagers, they got their start at the all-ages venue The Smell and gained enough attention to begin sharing the stage with acts like No Age and The Black Lips. Their stop down at SXSW this year led to massive press and a series of highly regarded critical reviews.
Bleached: "Next Stop" — Rate, Request or Recommend this song »
Resources