The best of the in-studios: The English Beat, The xx and Tori Amos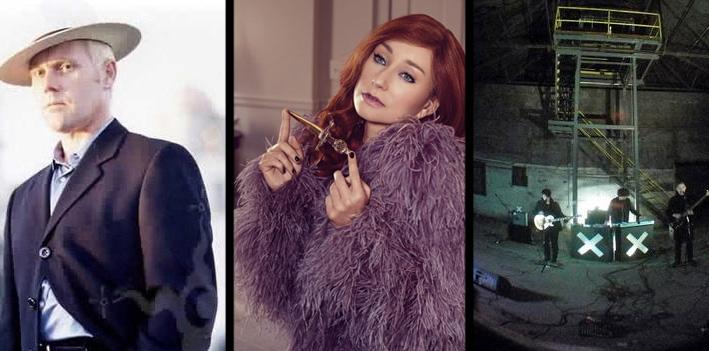 April is Public Radio Music Month, and what is more "public radio music" than the in-studio session? Stations across the nation put hours and hours of work into bringing up-and-coming artists and high-profile bands into their studios, often capturing some of the most poignant... or raucous performances out there.

So to celebrate Public Radio Music Month, we're having a daily vote for the best in-studio tracks from The Current's performance archive. We've gone through and picked some of the most beloved performances by the staff and by our audience. We'll play the winner during the Live Current track of the day the following day.

Now, let the games begin! Today's vote: The English Beat, the xx and Tori Amos.

"); } function create_15f3cea40b3f_external_field() { } function enable_15f3cea40b3f_ajax_form() { $("#fbSubmitButton").click(function() { $.ajax({ type: "POST", url: "/www_publicradio/applications/formbuilder/user/form_display.php?form_code=15f3cea40b3f", data: $("#form_display_15f3cea40b3f").serialize(), complete: function (transport) { //turn off the ajax loader $("#indicator_15f3cea40b3f").hide(); }, beforeSend: function () { $("#indicator_15f3cea40b3f").show(); }, success: function(html) { $("#resp_15f3cea40b3f").html(html); $("#indicator_15f3cea40b3f").hide(); create_15f3cea40b3f_external_field(); enable_15f3cea40b3f_ajax_form(); } }); return false; }); } create_15f3cea40b3f_external_field(); enable_15f3cea40b3f_ajax_form();
Related Stories
The English Beat performs live in The Current studio It's been thirty years since The English Beat (or The Beat as they are called in the U.S.) formed in Birmingham, England in 1979. Well-known for their early-80s ska/punk hits like "Mirror in the Bathroom" and "Too Nice To Talk To," The English Beat broke up in 1983.
The XX performs in The Current studios The XX have accomplished something few other groups have: critical raves, a sellout worldwide tour, and unexpectedly stellar album sales. The best part? They're all 20 years old.
Tori Amos performs live in The Current studios With the release of her tenth studio album, "Abnormally Attracted to Sin," Tori Amos continues to challenge ideas and stereotypes. In her latest record, she peers into concept of attraction.