The best of the in-studios: Liz Phair, The Big Pink, or Booker T. Jones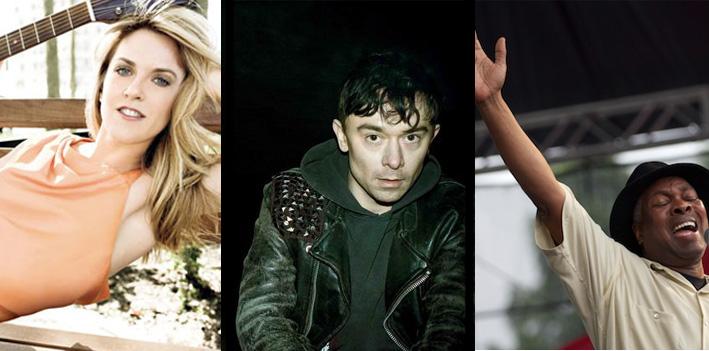 April is Public Radio Music Month, and what is more "public radio music" than the in-studio session? Stations across the nation put hours and hours of work into bringing up-and-coming artists and high-profile bands into their studios, often capturing some of the most poignant... or raucous performances out there.

So to celebrate Public Radio Music Month, we're having a daily vote for the best in-studio tracks from The Current's performance archive. We've gone through and picked some of the most beloved performances by the staff and by our audience. We'll play the winner during the Live Current track of the day the following day.

Now, let the games begin! Today's vote: Liz Phair, The Big Pink, or Booker T. Jones.

"); } function create_73832154dd13_external_field() { } function enable_73832154dd13_ajax_form() { $("#fbSubmitButton").click(function() { $.ajax({ type: "POST", url: "/www_publicradio/applications/formbuilder/user/form_display.php?form_code=73832154dd13", data: $("#form_display_73832154dd13").serialize(), complete: function (transport) { //turn off the ajax loader $("#indicator_73832154dd13").hide(); }, beforeSend: function () { $("#indicator_73832154dd13").show(); }, success: function(html) { $("#resp_73832154dd13").html(html); $("#indicator_73832154dd13").hide(); create_73832154dd13_external_field(); enable_73832154dd13_ajax_form(); } }); return false; }); } create_73832154dd13_external_field(); enable_73832154dd13_ajax_form();
Related Stories
Liz Phair performs live in The Current studios With a long career of ground-breaking music that began in the early '90s, singer-songwriter Liz Phair has moved from indie label goddess with the release of her debut "Exile in Guyville" in 1993 to selling over three million records across the globe including her latest, "Funstyle."
The Big Pink performs live in The Current studios Electronic-rock duo The Big Pink celebrated their second birthday earlier this year with quite a bash: the release of their new album, "A Brief History of Love," charted on thousands of radio stations, and its lead single, "Velvet," was added to Pitchfork Media's "Top 500 Songs of the 2000s" list.
Booker T. Jones performs live at Rock the Garden Booker T. Jones is a bona fide legend. He brought the crowd to its feet and helped break Rock the Garden's rain clouds with his deep, soulful groove.