Shirley Manson of Garbage talks forthcoming album, Garbage's origins, being her own CEO and much more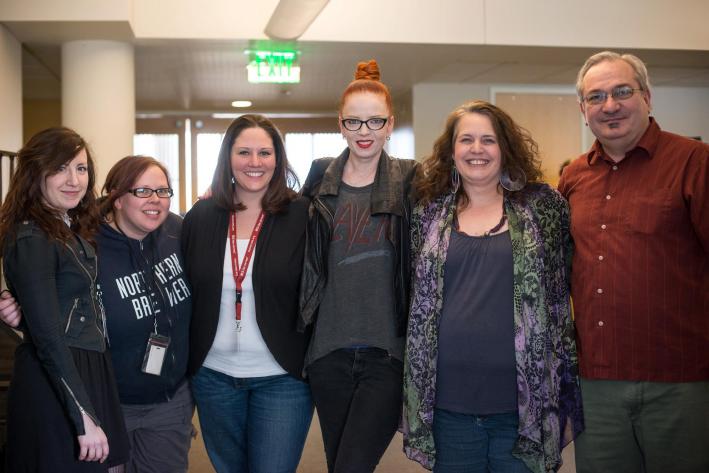 Shirley Manson of Garbage stopped by The Current studio ahead of their Mill City Nights gig last Friday, stopping for a quick chat with Barb Abney live on the air and recording a more in-depth interview with The Morning Show's Jill Riley.
Jill and Shirley talked about the band's history and longevity, spanning from their first ever show, which took place at Minneapolis' own 7th St. Entry, to the story of how their recent reunion came about. Manson also touched on how her thick Scottish accent almost derailed the band's classic tune "Stupid Girl," the joys of listening to vinyl, and the frustrations of conforming to mainstream expectations (and how the band's newfound financial independence has helped free them up creatively).
During her chat with Barb, Shirley discussed Garbage's forthcoming album, which the band plans to record after their current tour and hopes to finish before the end of 2013. She also talked about star-struck moments with other famous musicians and discussed the experience of owning her own record company.
Enjoy hearing from one of alternative rock's most enduringly fascinating figures.