The best of the in-studios: Dawes, Death Cab for Cutie and the New Pornographers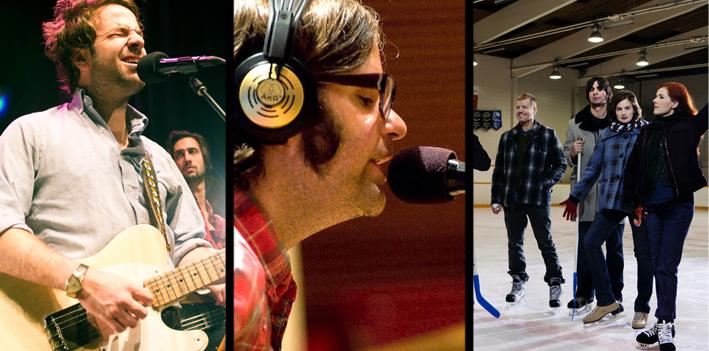 April is Public Radio Music Month, and what is more "public radio music" than the in-studio session? Stations across the nation put hours and hours of work into bringing up-and-coming artists and high-profile bands into their studios, often capturing some of the most poignant... or raucous performances out there.

So to celebrate Public Radio Music Month, we're having a daily vote for the best in-studio tracks from The Current's performance archive. We've gone through and picked some of the most beloved performances by the staff and by our audience. We'll play the winner during the Live Current track of the day the following day.

Now, let the games begin! Today's vote: Dawes, Death Cab for Cutie and the New Pornographers

"); } function create_d3bada976020_external_field() { } function enable_d3bada976020_ajax_form() { $("#fbSubmitButton").click(function() { $.ajax({ type: "POST", url: "/www_publicradio/applications/formbuilder/user/form_display.php?form_code=d3bada976020", data: $("#form_display_d3bada976020").serialize(), complete: function (transport) { //turn off the ajax loader $("#indicator_d3bada976020").hide(); }, beforeSend: function () { $("#indicator_d3bada976020").show(); }, success: function(html) { $("#resp_d3bada976020").html(html); $("#indicator_d3bada976020").hide(); create_d3bada976020_external_field(); enable_d3bada976020_ajax_form(); } }); return false; }); } create_d3bada976020_external_field(); enable_d3bada976020_ajax_form();
Related Stories
Dawes perform live in The Current studio This quartet of college-aged guys from California play nicely tinged Southern-style rock and have already made their television debut and played the First Ave mainroom on the strength of just one album.
Death Cab for Cutie performs in The Current studios Death Cab For Cutie formed in Bellingham, Washington in 1997 as a solo project of frontman Ben Gibbard. The band's latest project entitled, "Narrow Stairs" was released in May, 2008.
The New Pornographers perform in The Current studio Vancouver indie-rock super group The New Pornographers formed in 1996, but didn't release their debut album, "Mass Romantic," until the fall of 2000. Not surprising, given everyone in the band was already involved with successful projects.