Today in Music History: Georgia Picks A Ray Charles Standard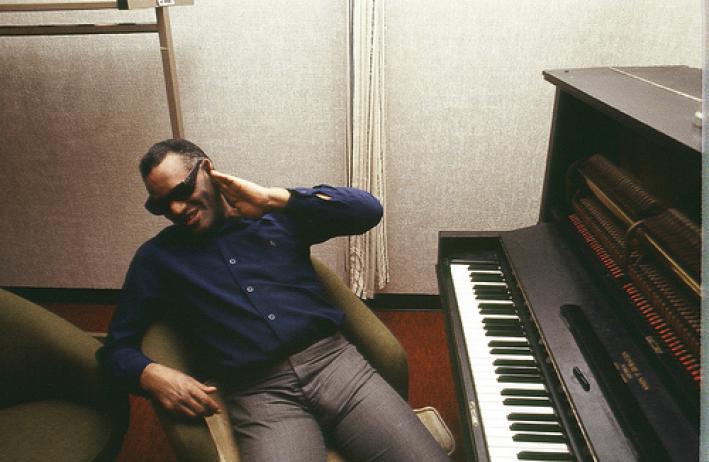 History Highlight:
Today in 1979, Ray Charles' "Georgia On My Mind" was proclaimed the state song of Georgia. Originally written by Hoagy Carmichael and Stuart Gorrell, many assume the song is a Ray Charles original due to his close association with the song - unarguably, the definitive rendition.
Also, Today in:
1961 - Session man Bob Dylan was paid $50 for playing harmonica on Harry Belafonte's recording of "Midnight Special."
1971 - Crosby Stills Nash & Young went to No.1 on the US album chart with "4 Way Street."
1976 - Wings At The Speed Of Sound went to No.1 on the US album chart. Paul McCartney's fifth No.1 album after The Beatles became his most successful American chart album, spending seven unconsecutive weeks at #1.
1981 - New Order started work on their first album at Strawberry studios in Stockport, England.
1993 - 40,000 people turned out in Ames, Iowa, for Farm Aid VI. Organized by Willie Nelson, John Mellencamp and Neil Young.