The best of the in-studios: Feist, James Blake and Sonic Youth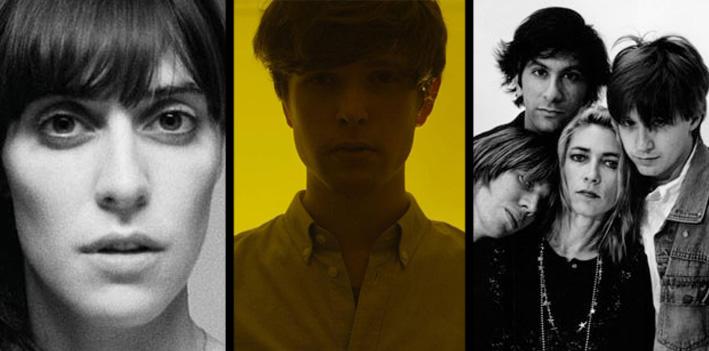 April is Public Radio Music Month, and what is more "public radio music" than the in-studio session? Stations across the nation put hours and hours of work into bringing up-and-coming artists and high-profile bands into their studios, often capturing some of the most poignant... or raucous performances out there.
So to celebrate Public Radio Music Month, we're having a daily vote for the best in-studio tracks from The Current's performance archive. We've gone through and picked some of the most beloved performances by the staff and by our audience. We'll play the winner during the Live Current track of the day the following day.
Now, let the games begin! Today's vote: Michael Kiwanuka, Mates of State and Blitzen Trapper
Sonic Youth by a nose!
Related Stories
Feist performs in studio Leslie Feist's first foray into music a punk band she started in high school. More recently, however, she's been known for her work with the Toronto collective, Broken Social Scene. She joined Mary Lucia in the studio to perform songs from debut release, "Let It Die."
James Blake performs live in The Current studio English electronic, post-dubstep producer and singer/songwriter James Blake has only been making music for a short time - less than two years, but he's already making waves in electronic music. With a goal of trying to create new sounds, he accomplishes that his background in piano and harmonics.
Sonic Youth performs in The Current studios After 30+ years of being at the forefront of the alternative rock vanguard, Sonic Youth show no signs of slowing down. With this year's release of their 16th studio album - "The Eternal", on Matador Records" - the band has once again earned critical and mass acclaim for their genre-bending sound that defies categorization.