The best of the in-studios: Bon Iver, Low and Phantogram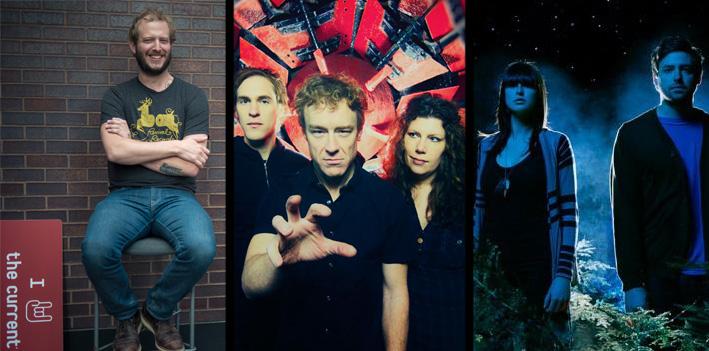 April is Public Radio Music Month, and what is more "public radio music" than the in-studio session? Stations across the nation put hours and hours of work into bringing up-and-coming artists and high-profile bands into their studios, often capturing some of the most poignant... or raucous performances out there.
So to celebrate Public Radio Music Month, we're having a daily vote for the best in-studio tracks from The Current's performance archive. We've gone through and picked some of the most beloved performances by the staff and by our audience. We'll play the winner during the Live Current track of the day the following day.
Now, let the games begin! Today's vote: Bon Iver, Low and Phantogram.
Bon Iver Wins it!
Related Stories
Bon Iver performs in The Current studios Bon Iver's debut release "For Emma, Forever Ago," a nine-song album, came together at a remote cabin in the woods of Northwestern Wisconsin. All of his personal troubles,including heartache, longing, love, loss, and guilt was purged into the form of song.
Low performs in the Current Studio Duluth-based indie-rock mainstays Low have returned with their ninth full-length album, "C'mon," which features guest turns by Wilco guitarist Nels Cline as well as members of Trampled by Turtles and the Trans Siberian Orchestra (yes, you read that correctly).
Phantogram performs in The Current studio Joshua Carter and Sarah Barthel of Phantogram have known each other since junior high school but didn't become a band until 2007. After the duo honed their unique sound--slow-burning indie rock decorated with heavy, eerie electronics--they quickly earned the attention of independent labels.