What was it like when you first heard your favorite band?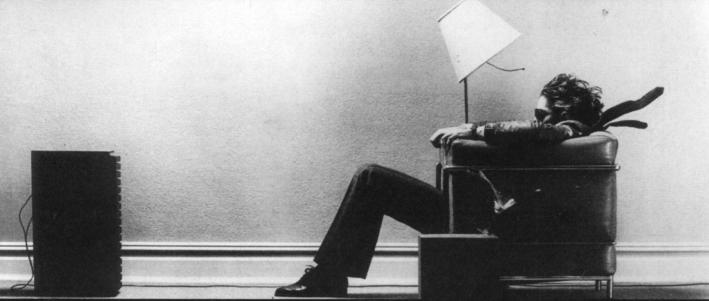 Everyone has at least one favorite band, if not several (in fact, many of us have trouble even narrowing down our choices). But how did they make it to that status? Here at The Current, we want to hear your answer to the following question: what was it like the first time you heard what would become your favorite band?
Here are a few picks from our staff to get your memories jogging. Read through 'em, and then share your story in the comments section below.
Steve Seel
There are probably five different bands that qualify as my "favorite band of all time" and they shift depending on my mood... but American Music Club usually stays at the top. It was around 1992, and I read a review somewhere describing the band as "the sound of loneliness viewed grandly," and I thought wow, now that I need to hear. I think it was the next day I was at a Borders Books and they had the album Mercury on one of their listening stations. I was utterly flabbergasted by the sound of that record. Jazz, punk, country—the sound of a drunk bar band, punctuated by gorgeous atmospheric touches of guitar and pedal steel. And Mark Eitzel is who Tom Waits would be if Waits wasn't merely acting a part. The woeful cinema of the damned, going down the drain, gracefully and beautifully.
Barb Abney
The first time I heard The Afghan Whigs, I was sitting in my best friend's apartment in Norwood, Ohio. He had moved away from our small hometown and was always ahead of me musically. He had been listening to Gentlemen on repeat for weeks and couldn't wait to share it with me. Just a couple of weeks later, we attended their show with The Breeders, Guided By Voices and New Bomb Turks at Hara Arena in Dayton. While I had spent a little time learning the words to the tunes on Gentlemen, the band won me over when they weaved Prince lyrics seamlessly into their own songs. I was a goner. I could never love a band more than I love The Afghan Whigs.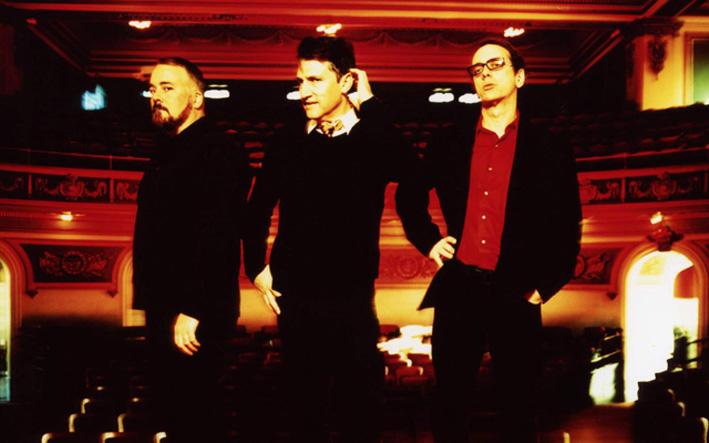 Jacquie Fuller
It's the summer of '98. I'm twenty-four and riding in the passenger seat of my best friend Eric's Honda, heading up I-35 from San Antonio, Texas to catch a show in Austin. Eric hands me a CD and says, "Put this in. I think you'll like it." The cover looks familiar—Is that an Italian Futurist painting? (I'm, at the time, in my junior year of an Art History degree and obsessed with Futurism and Minimalism.) I put the CD in the stereo and the first brash, spare chords of Spoon's "Utilitarian" fill the car. I'm hooked immediately. I tell Eric "It's like The Cars in a muscle tee! It's minimalism on steroids!"—phrases I'd use a year later writing about the band in my hometown's alt-weekly. After that first listen to A Series of Sneaks in Eric's car, I'd spend the next fifteen years trying to catch the band whenever I could—from gigs where I was one in a crowd of twenty, to one in thousands. Whenever Spoon is in town, you can bet I'm there, singing along to every one of Britt's perfectly-timed "uh-huh"s and "woo!"s. I know them by heart.
Brett Baldwin
Growing up in Colorado, I was fortunate enough to have a TV show called Teletunes broadcast on the local public television station at 2 or 3 a.m. every night. (It's essentially the cool cable access version of 120 Minutes but on public television; here's the intro, and the Facebook page dedicated to its memory.) Being a good student—and a student of emerging technology—I didn't always stay up that late, but programmed the family VCR to record it. I'd walk home for lunch during my sophomore year of high school and watch the previous night's show. It consistently lead me to a wealth of discoveries like The Fall, Radiohead, Sisters of Mercy, and many more that you wouldn't hear on the radio. But the one that stuck with me, (and has stayed in my "top played songs" for 20 years) was seeing the video for Luna's "Slash Your Tires" off their 1992 debut Lunapark. Not a particularly good video, but a great song from one of my favorite bands. I don't even think I finished my bologna sandwich, I just rewound the tape and watched it again and again.
Mark Wheat
When people ask, "What do you listen to at home?" I always say, "downbeat stuff like Tosca, the Austrian duo of Richard Dorfmeister and Rupert Huber." I featured their new Odeon CD on air last night, and I remember when I first heard their work... In 1998, I had the chance to get my first live DJ gig at the downtown bar called The Lounge. The owner wanted to create a laidback atmosphere in the front room. It didn't have a dance floor so he wanted chilled tunes. A friend recommended The K&D Sessions by Kruder & Dorfmeister. It was perfect and became the base of my sets. Ironically, this jazz inflected, downbeat, trip-hop style became known globally as Lounge music!
Mary Lucia
In the late 90s and early 2000s, I came to the sad realization that music just wasn't made for me anymore. It was the time of Fred Durst and "Cookie Monster rock." I was thoroughly depressed. Then came The Hives, The Strokes, The White Stripes, Ted Leo, and finally... SPOON!!! When I first heard 2002's Kill The Moonlight I thought, "finally a band made just for me!" Here were quirky and catchy pop tunes led by an enigmatic singer with a unique voice and way of turning a phrase.
These are songs that stick in your head, and the sign of a great tune is when I hear it for the first time and immediately want to hear it again. "The Way We Get By"? Perfection. Also a classic example of a song I could listen to over and over—and often do! According to Wikipedia, "Jonathon Fisk" is based on a bullying classmate of frontman Britt Daniel who's now a big fan and "came to all of [Spoon's] shows for about two or three years." Winning over bullys with pop music? Works for me. I've often said that I would encourage anyone to buy Kill the Moonlight, and if you don't like it, I'll buy it back from you! Of course, you have to see me out somewhere... and I have to have the cash on me... Details.
Jim McGuinn
I was a sophomore in high school in Downers Grove, Illinois, and we had a radio station that I was starting to work at, WDGC. Nell, the "new wave" senior girl I had a secret crush on played me the 12" version of The Jam's "Town Called Malice." I freaked out! I told her it was like the Who meets Motown! I asked her why this wasn't on the radio at The Loop, the big Chicago rock station at the time. She said, "because commercial radio sucks." She was right. I was always too shy to ask her on a date, but she loaned me a couple Jam, Clash, and Elvis Costello albums, and my life changed forever.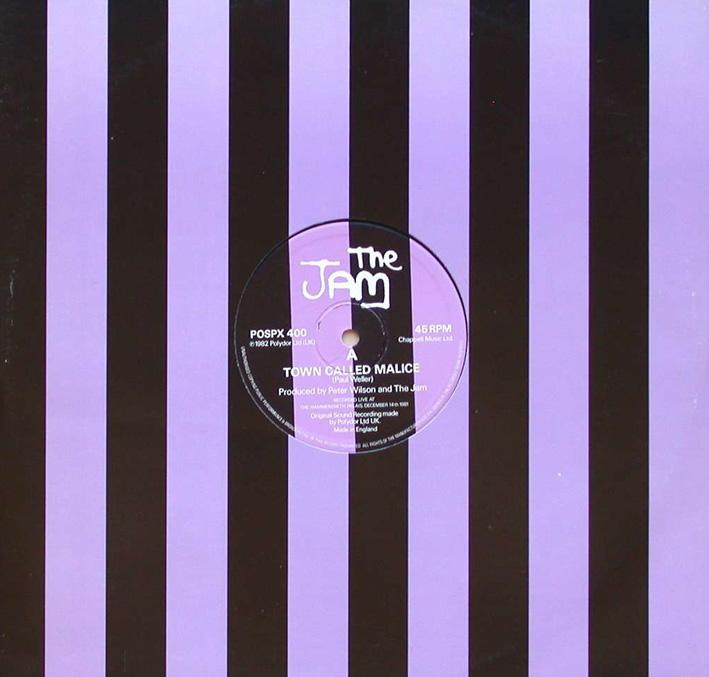 Mac Wilson
The film High Fidelity was my gateway to many musical artists—it was the first time I'd ever actually heard a Velvet Underground song (hey, I was in high school), and the film was a notable booster for Stiff Little Fingers and the Beta Band. Then there's that scene when Jack Black's boorish Barry comes into the record store and immediately begins castigating poor Dick for playing "the new Belle and Sebastian," fervently attacking it with words that can't be repeated on a family website.
The song playing in the film is "Seymour Stein"; it's one of Belle and Sebastian's most sedate, plodding, and dare I say flaccid songs. When paired with Barry's vicious put-downs, Dick's sheepish response, it was seemed clear to this insecure 16-year-old that this was music for wimps. After all, even that silly name, Belle and Sebastian, surely must have been lifted from Disney movies! (It wasn't.) In my mind, they became the embodiment of a pop music self-parody of sad-timey moping.
Dear Catastrophe Waitress arrived in 2003, and became a staple of our college radio station's playlist. Even then, it felt like an inside joke whenever I'd play them: "Haha, we're playing Belle and Sebastian, aren't we quirky?" Some of the tunes were catchy, though, so I burned a copy of Waitress on the station CD burner (ignoring the sternly-worded warning that the CD burners were not for the replication of copyrighted material) and mostly forgot about it until two years later, when I randomly spun it one afternoon. Suddenly, everything clicked: these were immaculately catchy pop constructions that also had deep, resonant lyrics. They were the epitome of a band whose music was meant to be played and replayed: come for the tunes, stay for the words. Out of nowhere, I realized I couldn't get enough of Belle and Sebastian, and it's been that way ever since.
So tell us... what was it like the first time you heard what would become your favorite band?
---
comments powered by

Disqus