New Hot: gritty rock 'n roll dominates this week's releases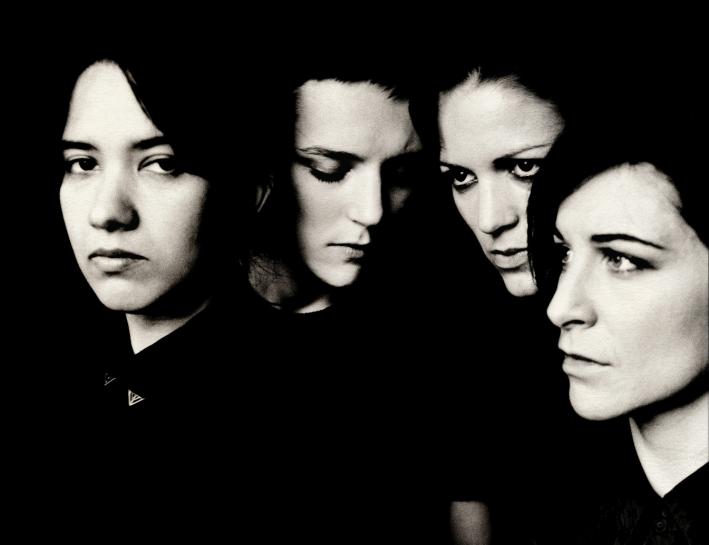 This week on New Hot, read about a group whose frontwoman runs the influential Pop Noire record label plus the newest funk and soul sensation sweeping Europe. These are our three recommended releases for Tuesday, May 7.
Deerhunter — Monomania
Deerhunter became a bonafide hit with 2008's Microcastle, and their indie cred has only continued to rise with side projects Atlas Sound and Lotus Plaza. They've also shared the stage with some of our best talent: Nine Inch Nails, TV On The Radio, Liars, Yeah Yeah Yeahs, Spoon... the list goes on and on. And the press loves frontman Bradford Cox, an often outspoken and controversial figure who is also making his acting debut in the movie The Dallas Buyer's Club alongside Jared Leto, Matthew McConaughey and Jennifer Garner. Their new album Monomania just got deemed "Best New Music" from Pitchfork, making it their fourth release in a row to receive the esteemed honor.
Deerhunter: "Monomania" — Rate, Request or Recommend this song »
Savages — Silence Yourself
Savages don't want to be known as a quartet of women making post-punk music, but that's the description they received from the UK press well in advance of their debut Silence Yourself. Between that and being crowned as the "all-girl Joy Division," the buzz for Savages has been on a constant roll forward, almost to the point of over-saturation. The good news is that their first full-length is a total ripper, and the advance reviews confirm that these women are on to something huge. They took a year to release Silence Yourself in an effort to perfect their live show — the performance they did on Jools Holland in 2012 has already been critically acclaimed.
Savages: "Husbands" — Rate, Request or Recommend this song »
The Child Of Lov — The Child Of Lov
Little information is known about The Child Of Lov. He's a secretive guy from Scandinavian territory making a super weird mix of funk, soul, electronica and rock. His name is Cole Williams. "Lov" stands for Light, Oxygen and Voltage. He's 25. And he has never played live before (although he'll debut his material at this year's Glastonbury Festival). Even so, people have noticed him. His self-titled album features collaborations with DOOM, Erykah Badu, Flying Lotus' Thundercat and even Damon Albarn. He's also been signed to Double Six, the imprint of Domino, meaning he's got a huge PR machine behind him. Thankfully, the material stands up. Maybe it will bust us out of this prolonged winter?
The Child Of Lov: "Heal" — Rate, Request or Recommend this song »
Resources