Album Review: Fitz and the Tantrums - More Than Just a Dream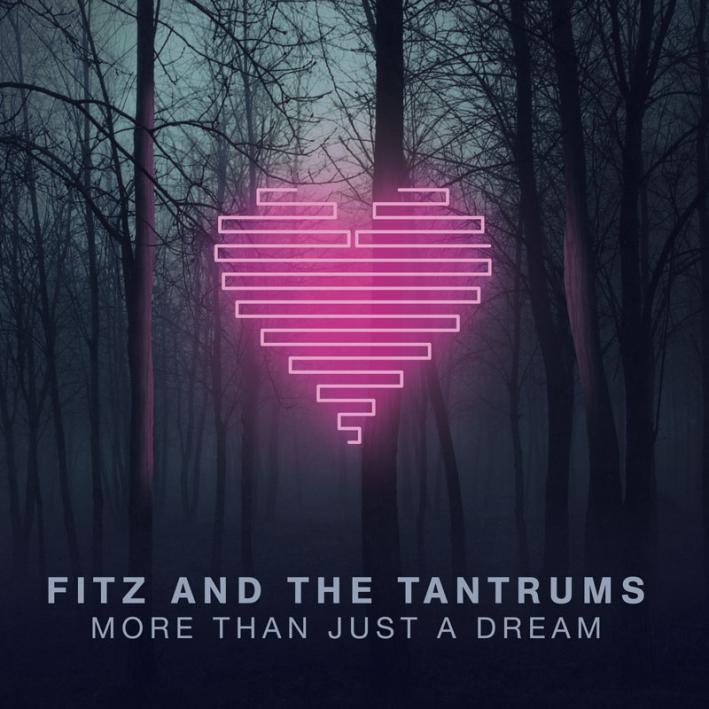 Contribute today and get More Than Just A Dream by Fitz and the Tantrums as a thank-you gift..
Fitz and the Tantrums jumped to the front of the neo-soul pack in 2010 when they released Pickin' Up The Pieces. Their refreshing ability to update the Motown sound created an instant connection with an audience craving nostalgia but with an indie-hipster sensibility. Being the best in a resurgent genre is a difficult position for any artist. Should they continue to make music in the same vein because that's what people want? Or do they try to change everything up and risk alienating the audience they've spent the past few years developing?
Their latest album, More Than Just A Dream, shows the band trying to find a middle ground. In multiple interviews, lead singer Michael "Fitz" Fitzpatrick seems to be struggling between being true to the music he enjoys (and obviously was drawn to make) and the desire to not be pigeonholed into the neo-soul category. In a Rolling Stone interview, Fitz said that they "wanted to show people that this was more than a 'retro band.'" The band have always been heavily influenced by electronic and new wave sounds and decided to push more of that sound into their new album. Most of the influence comes out through instrumentation, mixing '80s drum machines with vintage organs to create a soulful hybrid sound.
More Than Just A Dream is full of bombastic and anthemic songs. The album starts off with "Out of My League," a gentle push from the former neo-soul roots with just a little more new wave added to the mix. But then "The Walker" appears with synthesizers, whistles, a clap machine and sax breakdown, showcasing how much has changed in the band's approach. There's some hip-hop influence with "6am" leaning heavily on an 808 drum machine and finishing with electronic bleeps and bloops. The six-piece band is used to its fullest, and the vocals find Fitzpatrick and his female counterpart, Noelle Scaggs, pushing their energy and volume to build each song to a crescendo before fading out into the next.
Fitz and The Tantrums' More Than Just A Dream is filled with bright, bold and incredibly catchy songs. Does it really matter what era they drew the inspiration from?
Related Stories
Fitz and the Tantrums perform in The Current studio Emerging from Los Angeles' growing indie-soul scene, Fitz & the Tantrums began as the one-man project of Michael Fitzpatrick, but has now expanded into a seven-piece band. Fitzpatrck--"Fitz" for short--plays the church organ and shares vocal duties with singer Noelle Scaggs.