Weekend Arts Roundup: Drama Club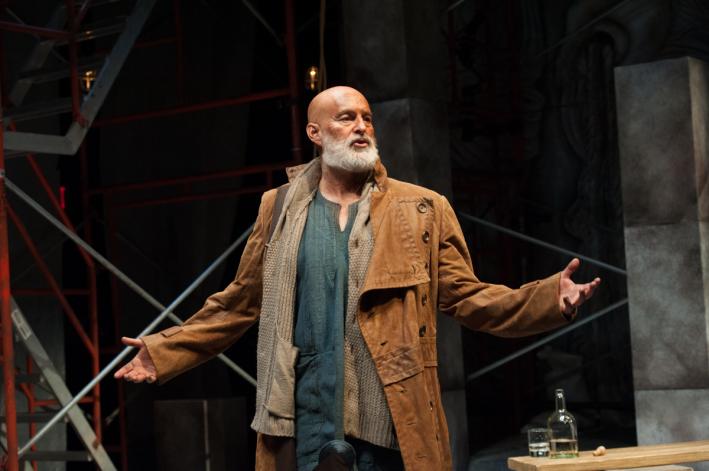 MPR News Arts Reporter Marianne Combs joins The Current's Steve Seel and Jill Riley to talk about these three stage productions happening in Minneapolis.
An Iliad: This adaptation of the work by Homer is a one-man show recast in the context of wars in Iraq, Afghanistan and Syria. Local actor Stephen Yoakam lends an ageless, timeless presence to the role of The Poet. The play is staging in the Guthrie Theater's Dowling Studio and continues to May 26.
I Love to Eat: A Love Story with Food: On stage now at the Illusion Theater in Minneapolis, this play is a portrait of James Beard, America's first foodie. Beard was the first host of a cooking show on U.S. television, sharing his recipes and tips on the nascent medium beginning in 1946. The play was written by James Still and is directed by Michael Robins, and it continues until May 18.
Tesla: Nikola Tesla was called "a poet of science"; like many poets and artists, Tesla was unappreciated during his lifetime. This play, staging at Nimbus Theatre in Northeast Minneapolis, explores the life of a man who predicted such things as mobile phones and robotics, and amassed nearly 300 patents for his designs. Tesla opens May 11 and continues to June 9.
Marianne Combs joins The Current's Morning Show for the Weekend Arts Roundup every Thursday at 8:30 a.m. Read about all the latest arts news at the State of the Arts blog at mprnews.org.
Related Stories
---
comments powered by

Disqus