Artists who rock with pride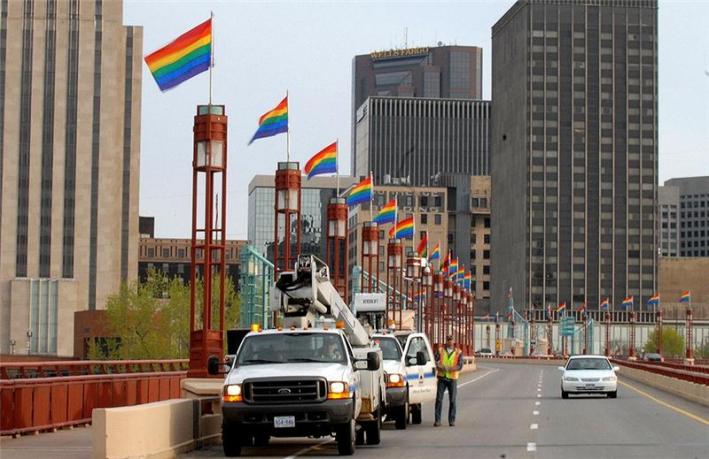 As the 88th Minnesota State legislature takes up the issue of same-sex marriage, we're building a playlist with artists who rock with pride -- help us out by making a suggestion or two in the comments below.
What do we mean by "rock with pride"? Well, we're looking for musicians or bands whose members self-identify as lesbian, gay, bisexual, transgender or queer. We'd also put in artists who've aligned themselves with a pro-LGBTQ stance.
We're not looking to speculate or "out" anyone; rather, we're interested in creating a soundtrack based on fifty artists (or more!) that we'd be proud to be playing on The Current. (Think Stephen Merrit more so than Clay Aiken).
If you're interested in following the unfolding of the Minnesota Senate's vote, check out MPR News' live blog.
Here's what we've got so far, help us out!
Antony and the Johnstons
Bloc Party (Kele Okereke)
Bob Mould
Brandi Carlile
Deerhunter/Atlas Sound
Dusty Springfield
Elton John
Frank Ocean
Freddie Mercury/Queen
Grant Hart
Jobriath
John Grant
Jonsi/Sigur Ros
Le Tigre
Meshell Ndegeocello
Mirah
Perfume Genius
Rufus Wainwright
Stephen Merritt
Tegan and Sara
Vampire Weekend
Wendy & Lisa
Related Stories
9:30 Coffee Break: Love is the Law Yesterday the Minnesota legislature passed a bill to allow same-sex marriage. Today Gov. Dayton will be signing the bill to make it official. We are acknowledging the historic moment by playing some artists who rock with pride.
---
comments powered by

Disqus