New Hot: Robots square off against brooding rock and indie pop from Down Under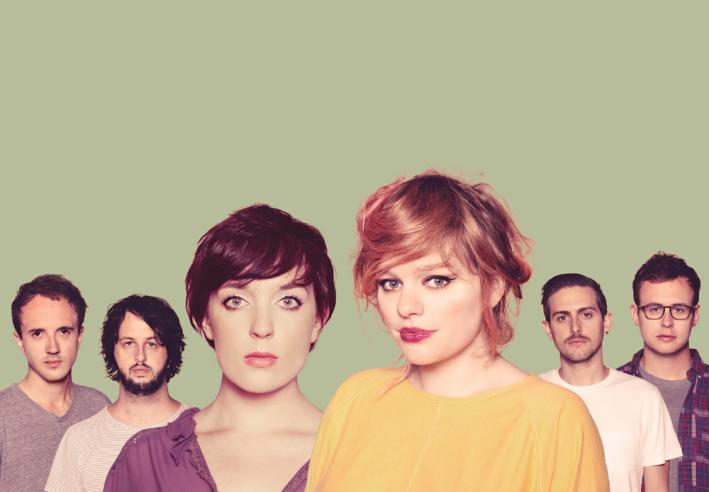 This week on New Hot, read about a band famous for its two pairs of brothers, plus the return of a French robotic duo. These are our three recommended releases for Tuesday, May 21.
Daft Punk — Random Access Memories
Daft Punk's new album is perhaps the most anticipated of the year. Since 2010, the French duo has been working on new material, much of it stemming from their time producing the soundtrack for Tron: Legacy. Eight years since their last record, the act unleashed a very short teaser of "Get Lucky" featuring Pharrell and Nile Rodgers during an episode of Saturday Night Live. From there, the excitement grew to astounding levels, especially as the rest of the guest list of the record was revealed: Panda Bear, Julian Casablancas, Todd Edwards, DJ Falcon, Chilly Gonzales, Giorgio Moroder and Paul Williams. Advance reviews for Random Access Memories confirm that it is Daft Punk's most critically acclaimed album yet, with many reviews noting the extremely different change in direction, as well as the italo influences employed by Moroder. Clocking in at almost 75 minutes, this could be Daft Punk's magnum opus.
Daft Punk: "Get Lucky" — Rate, Request or Recommend this song »
The National — Trouble Will Find Me
It's hard to believe that it took The National a decade for them to finally reach the top 10 on the Billboard charts. That's a testament to one of the hardest working bands in indie music, as well as one of the most respected. For the new album Trouble Will Find Me, they've assembled a slew of guest collaborators: St. Vincent, Sharon Van Etten, Doveman, Sufjan Stevens, Nona Marie Invie (of Dark Dark Dark) and Richard Reed Parry (of Arcade Fire). In addition to the new release, they've also got a new documentary coming out about them, and they're still riding high on High Violet having gone gold in four countries.
The National: "Don't Swallow The Cap" — Rate, Request or Recommend this song »
Alpine — A Is For Alpine
You're going to know about Alpine very soon. This Melbourne-based six-piece has been gaining major momentum post-SXSW, and they've gathered numerous "album of the year" nods in their home country from various publications. "Villages" was an early radio hit Down Under with over 2.2 million views, and now next single "Gasoline" is poised to make a splash Stateside. Already heralded by UK's The Guardian as "hands down the best Aussie band [they've] heard all year" back in 2011 (they really are ahead of the curve), Alpine are slowly beginning a tour to promote their debut A Is For Alpine.
Alpine: "Gasoline" — Rate, Request or Recommend this song »
Resources