Robots at the top - The Chart Show, May 23, 2013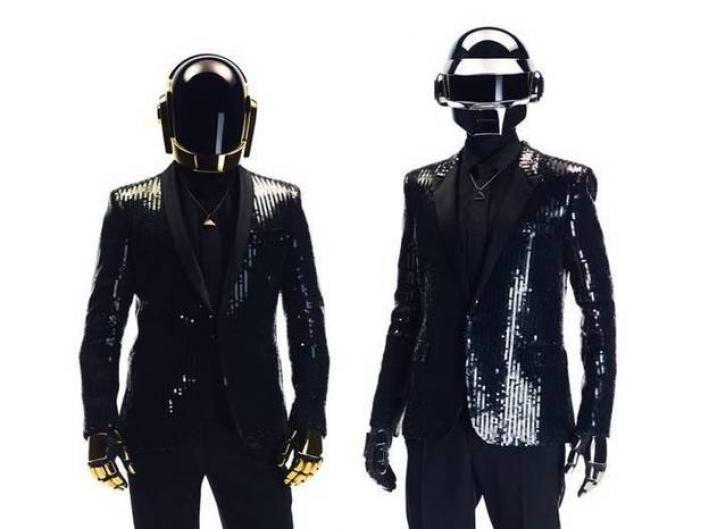 Finally, the daft punks got lucky! This single has been at the top of the charts in the UK for the past month, and the album went straight in at #10 this week here on Billboard.
Congrats to Vampire Weekend too, they went in at #1 again. Their last album Contra did that too but this time they sold more copies (134,000 to be exact). Our CD of the Week from The National seems to be getting well-reviewed, and it will be interesting to see if their sales correspond this time.
Not too many changes otherwise. Iron and Wine are inducted into the Chart Hall of Fame for the third time, and Devendra Banhart drops off after just one week. He's replaced by Simpsons stars Sigur Ros! I was disappointed that they didn't play a bigger role in the plot, but I noticed some of the landmarks of Iceland and their version of the theme tune was gorgeous.
Dessa also got some high profile international exposure this week when the Wall Street Journal debuted the next single from her new album. She'll be back with the boys of Doomtree for Soundset.
Lissie, a favorite of Perez Hilton, stopped by the studios today after her sold-out show at The Varsity. And you can see Lucy Michelle at the Memory Lanes Block Party this weekend. Enjoy the Block Rockin' holiday weekend!!
| TW | LW | Wks | | The Current Chart Show |
| --- | --- | --- | --- | --- |
| | | | Artist | Song |
| 1 | 2 | 4 | Daft Punk | Get Lucky |
| 2 | 1 | 5 | Alt-J | Dissolve Me |
| 3 | 3 | 9 | Vampire Weekend | Diane Young |
| 4 | 6 | 12 | Iron and Wine | Lovers' Revolution |
| 5 | 4 | 6 | Cloud Cult | Good Friend |
| 6 | 8 | 9 | Tame Impala | Feels Like We Only Go Backwards |
| 7 | 7 | 5 | Thao and the Get Down Stay Down | We The Common |
| 8 | 5 | 10 | Phoenix | Entertainment |
| 9 | 12 | 2 | The National | Don't Swallow The Cap |
| 10 | 11 | 4 | Polica | TIFF |
| 11 | 9 | 9 | Divine Fits | Like Ice Cream |
| 12 | 10 | 3 | Fitz and the Tantrums | Out Of My League |
| 13 | 14 | 4 | Dessa | Warsaw |
| 14 | 13 | 11 | Yeah Yeah Yeahs | Sacrilege |
| 15 | 17 | 2 | Lissie | Shameless |
| 16 | 16 | 11 | Dawes | From A Window Seat |
| 17 | 15 | 3 | Jake Bugg | Two Fingers |
| 18 | 19 | 5 | Har Mar Superstar | Lady, You Shot Me |
| 19 | X | 1 | Sigur Ros | Isjaki |
| 20 | 20 | 2 | Lucy Michelle | Beat Like Mine |