The Current Morning Show Broadcasts live from Longfellow Grill on June 7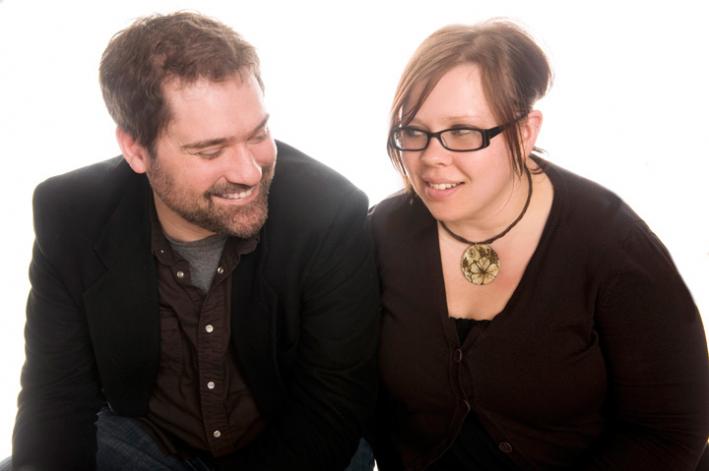 Get ready for The Current Morning Show's second annual live broadcast!
Come hang out with Steve Seel, Jill Riley, regular Morning Show contributors and outstanding bands over breakfast, a cup of coffee and live radio from 6-10 a.m. on June 7, 2013 at Longfellow Grill.
Caroline Smith and the Good Night Sleeps and the Cactus Blossoms will stop by for short sets of music, plus we'll have live trivia, games and visits from frequent Morning Show guests.
The live audience will be able to meet Steve and Jill, take pictures and share stories. There will be a special Morning Show menu (as well as Longfellow Grill's standard menu), Morning Show bingo, and live music in the 8 a.m. and 9 a.m. hours.
Guests:
Caroline Smith and the Goodnight Sleeps: "Smith has an excellent voice and she largely carries [her album] with her flawless high alto" - Reviler. The folk band has taken a turn for a more soulful sound on Caroline's forthcoming album.
Cactus Blossoms: "The Cactus Blossoms have quickly turned into the Twin Cities' most beloved new traditional-country act" - Chris Riemenschneider, Minneapolis Star Tribune
James Norton: CHOW's Supertaster and Heavy Table food editor James Norton joins the Current's Morning Show to talk about the local food scene.
Michael Rand: Michael Rand writes about Sports for the StarTribune in his blog RandBall.
Details:
The live broadcast takes place from 6-10 a.m. on Friday, June 7, 2013. It is free and open to the public; food and beverages will be available for purchase.
Location
Longfellow Grill
2990 West River Parkway
Minneapolis MN, 55406
Tel: 612-721-2711
Timelapse
We set up a time-lapse to capture an image at The Longfellow every 20 seconds from 6-10:30 a.m.
Resources
Related Stories
3 Photos
The Cactus Blossoms

(Press photo

)

Caroline Smith and The Good Night Sleeps performs for Caravan Du Nord at St. Cloud's Paramount Theater.

(MPR / Nate Ryan

)

Longfellow Grill

(Courtesy Lowry Group

)
View 2 more photos