Daft Punk: still lucky - The Chart Show, May 30, 2013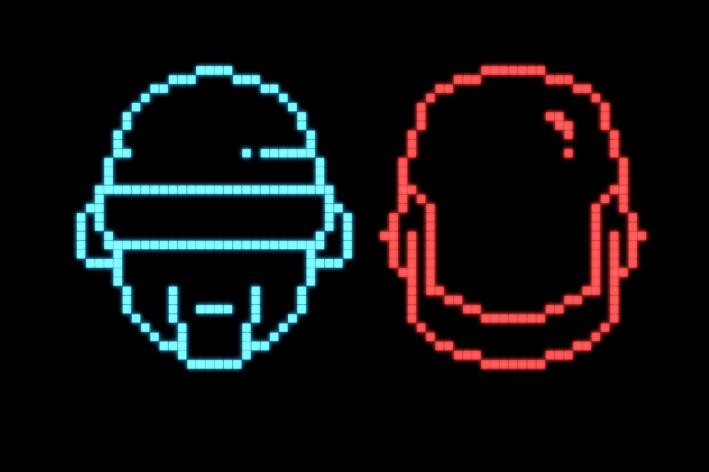 We're not the only ones who like Daft Punk. Apparently they went to #1 in 97 countries on the planet this week! Sold over 330,000 in the US to top Billboards chart (Vampire Weekend only sold 139K last week to be #1?!) And they became the biggest Spotify hit ever, outdoing Mumfords!
Well, well, well. Who'd have predicted that? You can hear more tracks from Random Access Memories next week as our CD of the Week, in case you STILL haven't decided to buy in yet. It's not chock full of big hit singles. You can't dance to all of it, but there's one more song that will be hooj!
Two Hall of Fame inductees finishing strongly, with Dawes in for the third time and Yeah Yeah Yeahs for the first. New entries are Eels and The Staves from UK, who play Varsity Theater on Friday night on their first tour of the USA.
If you didn't get tickets to Dessa's two sold-out shows, she's going to Greater MN to celebrate the new album too, playing in-stores in Duluth and St. Cloud on June 25th. And Har Mar will be back this Sunday for Grand Ol'Day, 4 p.m. on Dixie's stage.
TW
LW
Wks
The
Current Chart Show
Artist
Song
1
1
5
Daft Punk
Get Lucky
2
2
6
Alt-J
Dissolve Me
3
3
10
Vampire Weekend
Diane Young
4
5
7
Cloud Cult
Good Friend
5
6
10
Tame Impala
Feels Like We Only Go Backwards
6
7
6
Thao and the Get Down Stay Down
We The Common
7
9
3
The National
Don't Swallow The Cap
8
14
12
Yeah Yeah Yeahs
Sacrilege
9
16
12
Dawes
From A Window Seat
10
12
4
Fitz and the Tantrums
Out Of My League
11
8
11
Phoenix
Entertainment
12
10
5
Polica
TIFF
13
13
5
Dessa
Warsaw
14
17
4
Jake Bugg
Two Fingers
15
11
10
Divine Fits
Like Ice Cream
16
15
3
Lissie
Shameless
17
18
6
Har Mar Superstar
Lady, You Shot Me
18
19
2
Sigur Ros
Isjaki
19
X
1
Eels
You're My Friend
20
X
1
The Staves
Mexico