New Hot: three revered indie bands are back in action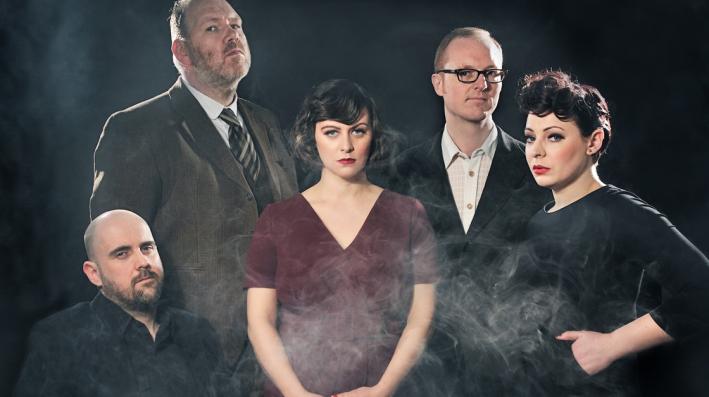 This week on New Hot, read about a band that was championed by the late John Peel, plus one of America's most important modern rock groups of the 21st century. These are our three recommended releases for Tuesday, June 4.
Queens Of The Stone Age — ...Like Clockwork
Since forming in 2008, Queens Of The Stone Age have seen their albums receive platinum certification and several Grammy nominations in the midst of continuous line-up changes. In fact, the band has collaborated with dozens of other artists both in the studio and on the stage including Mark Lanegan, Alex Turner, Julian Casablancas, Bobby Gillespie and Dave Grohl. The only permanent member of the band has been lead vocalist and guitarist Joshua Homme. Perhaps the constant fluctuation of contributors is what makes QOTSA so dynamic and one of the most beloved American rock bands in recent memory. Six years after their last record Era Vulgaris, they return with ...Like Clockwork, especially notable for a tumultuous recording process which ended with the firing of long-time drummer Joey Castillo of Eagles Of Death Metal (for undisclosed reasons). Trent Reznor is back with the producer credit, and the album is their best reviewed work yet.
Queens Of The Stone Age: "My God Is The Sun" — Rate, Request or Recommend this song »
Camera Obscura — Desire Lines
Camera Obscura are known for taking their time. Formed in 1996, their debut didn't come until 2001, and there's been a 3-4 year break between every record since then. With a sound often mistaken for fellow Scots Belle & Sebastian, Camera Obscura stayed quietly behind the spotlight until 2009's My Maudlin Career, a record which shot them to #32 on the Billboard Top 200, almost 100 spots higher than 2006's Let's Get Out Of This Country. Widely expected to be their breakthrough, new album Desire Lines was recorded in Portland with the help of vocalists Neko Case and My Morning Jacket's Jim James.
Camera Obscura: "Do It Again" — Rate, Request or Recommend this song »
Eleanor Friedberger — Personal Record
Speaking of another beloved indie act who has been around for a long time, The Fiery Furnaces have been together for 13 years (with a hiatus since 2011), and the Friedberger siblings have branched out onto their own. Matthew Friedberger put out a solo record last year, and now Eleanor is following suit with her sophomore album for Merge called Personal Record. Much of the album was co-written with musician and novelist Wesley Stace, also known as John Wesley Harding and is deeply rooted in the concept of love. It's also her most pop-oriented work yet with less idiosyncratic tendencies than a typical Fiery Furnaces album.
Eleanor Friedberger: "Stare At The Sun" — Rate, Request or Recommend this song »
Resources