New Hot: three big releases from Australia, Canada and Iceland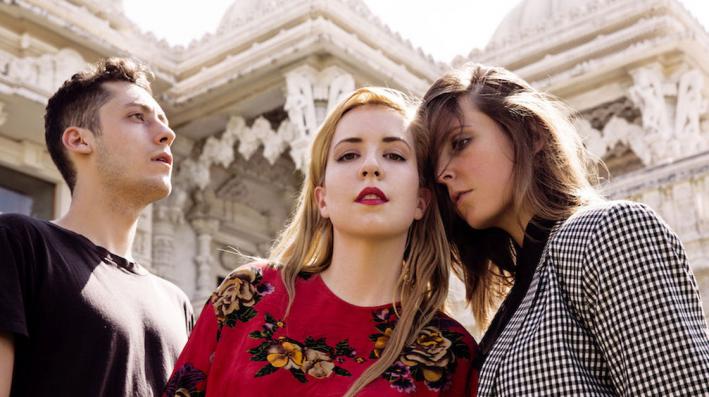 This week on New Hot, read about a band that won multiple ARIA awards in Australia for their debut, plus another album from one of Iceland's biggest musical exports. These are our three recommended releases for Tuesday, June 18.
Sigur Ros — Kveikur
Sigur Ros' career spans 16 years but it felt like the group were on hiatus after the release of 2008's Mee sue i eyrum vie spilum endalaust, an album generally considered among the band's best reviewed and best selling. Then they came back with a vengeance in 2012, releasing Valtari, as well as this year's Kveikur. Created after the departure of keyboardist Kjartan Sveinsson, it is their first record as a trio in over a decade — the change in line-up can partly be noted as a reason why they have ditched the ethereal minimalism of past releases in favor of an aggressive, rockier affair.
Sigur Ros: "Isjaki" — Rate, Request or Recommend this song »
Empire Of The Sun — Ice On The Dune
Empire Of The Sun's debut album Walking On A Dream is perhaps one of the most successful modern-era debuts to hit the music world. While it did not chart in the United States, it was a massive story in their home country of Australia, as well as in several other markets, going on to be certified 2x platinum Down Under. That wasn't all though: they were subsequently nominated for 10 ARIA awards, winning seven including Album Of The Year. Five years after that release, the duo are back with Ice On The Dune which they began recording in 2011 during Nick Littlemore's songwriting residency with Cirque du Soleil.
Empire Of The Sun: "Alive" — Rate, Request or Recommend this song »
Austra — Olympia
Katie Stalmanis is a classically trained opera singer who got her start in the Canadian Children's Opera Chorus at 10-years old. That inspiration runs thick in Austra, the band she fronts with Maya Postepski and Dorian Wolf (although the live show includes three other musicians). Deeply ingrained in the country's DIY scene, the group has been lauded for their artistic live performances and moody aesthetic, with particular praise coming from The Toronto Star. They're hoping to capitalize on the success of 2011 debut Feel It Break (which garnered them a Polaris Music Prize nomination), with new album Olympia, produced by Tom Elmhirst who has worked with Adele and Florence and The Machine.
Austra: "Painful Like" — Rate, Request or Recommend this song »
Resources