New Hot: two indie veterans return and a baby band looks to make big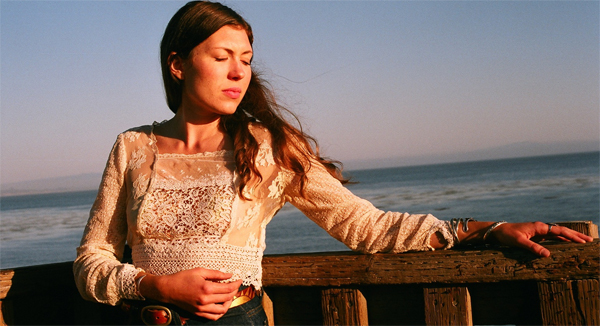 This week on New Hot, read about a musician that got her start through the suggestion of schoolmate Joanna Newsom, plus a trio who got their big break opening for MGMT. These are our three recommended releases for Tuesday, June 25.
Smith Westerns — Soft Will
Discovered when they were teenagers, Smith Westerns were quickly embraced by the indie music community and given a proper release on esteemed Chicago boutique label HoZac Records. From there, the Windy City trio put out 2011's massively acclaimed Dye It Blonde which hit #1 on the US Heatseekers Chart — that honor usually signals a high entrance on the Billboard Top 200 the next go-around. Now on their third record, Soft Will sees the band maturing as they literally grow up, and they've now become a quartet with the addition of Unknown Mortal Orchestra's former drummer Julian Ehrlich.
Smith Westerns: "Varsity" — Rate, Request or Recommend this song »
Alela Diane — About Farewell
Portland-based Alela Diane has long been considered one of the best female voices circulating in the music world. Born in Nevada City, her career was jump-started after a few public appearances in town at the suggestion of friend Joanna Newsom. She released debut The Pirate's Gospel to widespread accolades and garnered touring slots with Iron & Wine, Akron/Family, The Decemberists, Blitzen Trapper and Vashti Bunyan. About Farewell is her first solo album in four years after a collaboration with Wild Divine in 2011. In that time period, her bandmate (and now ex-husband) Tom Bevitori has left the band, and she's releasing the album on her own label.
Alela Diane: "About Farewell" — Rate, Request or Recommend this song »
Mood Rings — VPI Harmony
Mood Rings joins the already mysterious Mexican Summer roster, a label that hosts bands with often little information available in the world like Quilt, Light Asylum and Autre Ne Veut. But like all of those acts, Mood Rings fits a very specific mold: that of the shoegaze and psych rock persuasion. Their debut full-length VPI Harmony has gotten the approval of hometown friend Bradford Cox of Deerhunter, and the Atlanta five-piece are preparing to embark on their first mini-tour of the album.
Mood Rings: "Pathos y Lagrimas" — Rate, Request or Recommend this song »
Resources