The Chart Show: Alt-J on top again, breaks a new record - July 11, 2013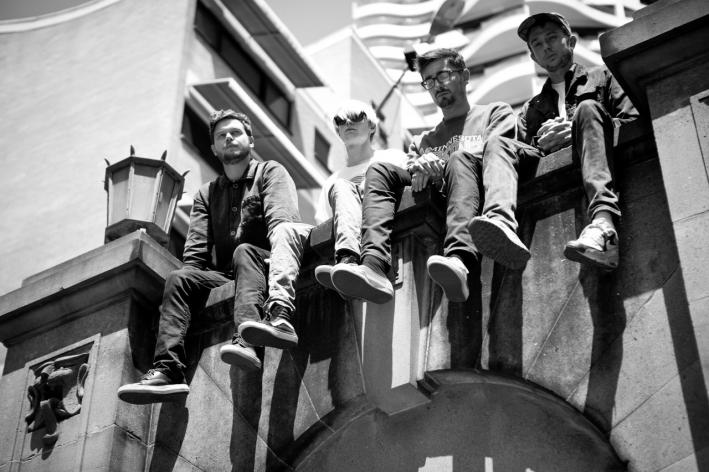 Alt-J are inducted into the Chart Hall of Fame this week after spending 6 weeks total at the top, the first band ever to recover the top position TWICE! If Daft Punk recover the top spot for their final week they'll EQUAL that new record!
Lots more yoyoing going on lower down too...
Lissie, Savages and Jake Bugg all reverse downward trends and poor old Phoenix hit the skids after a big first week, that's what comes of only TRYING to be cool! Big moves up for The Neighbourhood after their sweaty Varsity Theater show and Janelle Monae, who just dropped another video for "Dance Apocalyptic".
Dawes had two sold out and well reviewed First Avenue shows this week and still had time to stop by and do a live version of their hit "Most People" on-air with Barb Abney.
Dessa should be inducted next week, too. Her Current Sessions at The Fitz show with Barb aired last night, and the feature is now archived.
And last but not least, congrats to First Avenue who were voted second best club in the USA by Rolling Stone!
| TW | LW | Wks | | The Current Chart Show |
| --- | --- | --- | --- | --- |
| | | | Artist | Song |
| 1 | 1 | 12 | Alt-J | Dissolve Me |
| 2 | 2 | 10 | Daft Punk | Get Lucky |
| 3 | 3 | 2 | Vampire Weekend | Ya Hey |
| 4 | 4 | 9 | The National | Don't Swallow the Cap |
| 5 | 7 | 3 | Dawes | Most People |
| 6 | 5 | 5 | CHVRCHES | Recover |
| 7 | 10 | 5 | Lissie | Shameless |
| 8 | 12 | 6 | Savages | Husbands |
| 9 | 15 | 2 | Janelle Monae | Q.U.E.E.N. feat. Erykah Badu |
| 10 | 17 | 10 | Jake Bugg | Two Fingers |
| 11 | X | 1 | Bright Eyes | You Are Your Mother's Child |
| 12 | 20 | 10 | The Neighbourhood | Sweater Weather |
| 13 | 16 | 6 | Queens of the Stone Age | My God Is the Sun |
| 14 | 11 | 7 | Eels | You're My Friend |
| 15 | X | 1 | Yeah Yeah Yeahs | Mosquito |
| 16 | 18 | 11 | Dessa | Warsaw |
| 17 | 9 | 8 | Sigur Ros | Isjaki |
| 18 | 6 | 2 | Phoenix | Trying To Be Cool |
| 19 | 19 | 2 | Edward Sharpe and The Magnetic Zeros | Better Days |
| 20 | 14 | 4 | Iron and Wine | Grace for Saints and Ramblers |
Related Stories