Jake Rudh's Top 12" Extended Remixes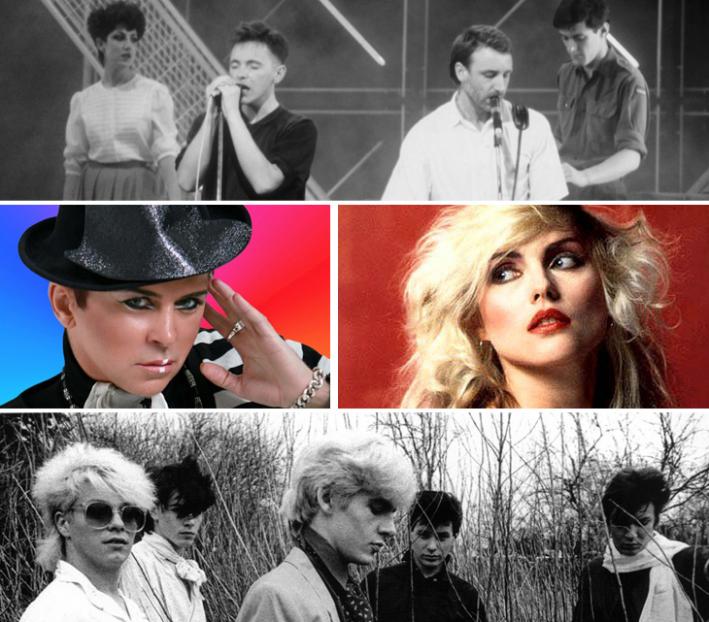 A lot of people think the record industry made 12" vinyl singles just so songs could be longer. To an extent, that's true, but there's a more nuanced history to it than that.
The 12" single provided wider groove spacing which gave it more dynamic range compared to other types of records -- you could have much softer or much louder sounds and, in turn, better sound quality.
First adopted in Jamaica during the 1960s for Reggae, Rocksteady & Dub Deejays, 12" singles came to the U.S. in a big way in the 70s and helped popularize the never-ending big beats of the Disco era... but it wasn't until the 1980s that the 12" really took off in Rock, Pop and New Wave as a 7 or 8-minute Extended Remix. More instrumentation, repeated choruses and hooks, it's like they took your favorite song and made it so it never ended.
Tonight at 10 p.m. on Transmission I'll play a selection of tracks that not only made the dance floors swell back in the 80s, but continue to do so on the Transmission dance floor today.
The 7" version was 3:48 in length, the album version 4:35, but here's Blondie's "Atomic" in all of it's 12" glory. The perfect song to combine the Disco and New Wave eras together at the dawn of the 80's.
Here's a track by a band that really never made it big in the U.S. outside of the dance clubs. After listening to it's groove, vibe, and overall sexiness, I think you'll understand why many of today's dance and electronic acts list Visage and this song in particular as one of their favorites.
When interviewing bassist John Taylor earlier this year, he brought up how David Bowie, Roxy Music and one of the greatest disco bands of all time Chic "were the main fabric of Duran Duran", and I think you'll hear that in this "Night Version" (what the band called their 12" dance mixes) of "Girls of Film." This band was created for the dance floor in their early days.
Because listing "Blue Monday," "Bizarre Love Triangle" or "True Faith" would have been too easy.
Related Stories