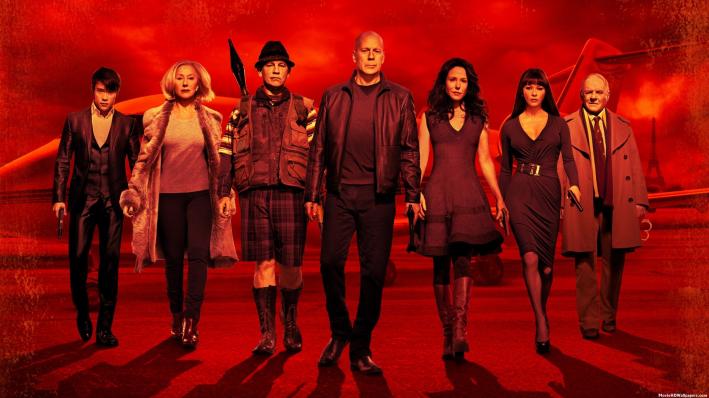 MPR Arts Reporter Euan Kerr joins Jill Riley and Steve Seel to review RED 2, the sequel to 2010's comic-book-inspired hit. The film stars Bruce Willis, Mary-Louise Parker, John Malkovich, Helen Mirren, Byung-hun Lee, Anthony Hopkins, Catherine Zeta-Jones, David Thewlis and Brian Cox. RED 2 is directed by Dean Parisot.
Euan describes RED 2 as a romantic comedy disguised as an explosion film. "It's patently ridiculous," he says, "but really, really worth seeing." Listen to Euan's full review; you'll also hear a cappella theme music provided by Steve and Jill.
RED 2 is rated PG-13 and is in wide release throughout the region.
RED 2, official trailer:
More from Euan Kerr, via Cube Critics:
MPR's Movie Maven, Stephanie Curtis, joins The Current's Morning Show to talk about films every Friday at 8:30 a.m.
Resources
Related Stories
---
comments powered by

Disqus