Preservation Hall Jazz Band talks with Bill DeVille, perform new tracks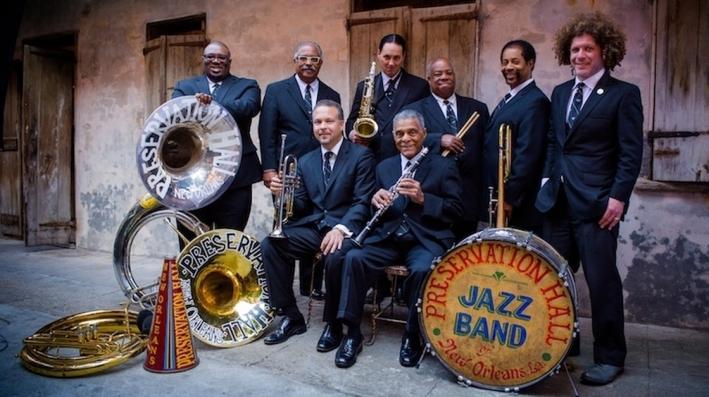 Bill DeVille chatted with band leader and tuba player Ben Jaffe of the legendary Preservation Hall Jazz Band in between their music set recorded at City Winery in New York about their new record That's It!, working with Dan Wilson of Semisonic, and the group's historic performances including Minneapolis' Guthrie Theater in the 1960s.
Songs Performed
"Dear Lord (Give Me the Strength)"
"August Nights"
"Sugar Plum"
Resources
Related Stories
Album Review: Preservation Hall Jazz Band - 'That's It!' It's weird to say, but That's It!, the new album from Preservation Hall Jazz Band, is about 100 years in the making. Not that the songs are 100 years old, or the musicians, but the spirit and roots of this music harkens back to the earliest days of 20th Century New Orleans jazz, while at the same time taking a cherished institution and pointing it to the future.
Jim James brings solo work to the stage at First Avenue; talks AmericanaramA, Prince Jill Riley of The Current's Morning Show chatted with Jim James when his band (including a drummer he's known since 4th grade!) stopped in Minneapolis last April to perform in the First Avenue mainroom. They talked about co-producing Preservation Hall Jazz Band's latest record, touring with Bob Dylan, and his attempt to play the clarinet.