New Hot: hippies and gypsies among this week's most talked about releases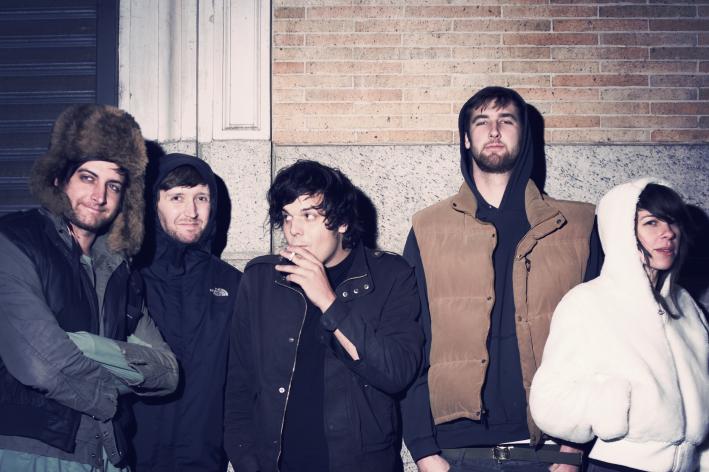 This week on New Hot, read about a band from Raleigh, NC releasing their second album on Merge Records, the return of Gogol Bordello's signature gypsy punk sound and more. These are our recommended releases for July 23.
Edward Sharpe & The Magnetic Zeros — Edward Sharpe & The Magnetic Zeros
Just over a year since their sophomore release Here, Edward Sharpe & The Magnetic Zeros return with a new self-titled album that lead singer Alex Ebert describes as their rawest, most liberated and most rambunctious work yet. The band has been on an upwards trajectory since their debut in 2009, rising steadily on the Billboard charts and selling out venues left and right in increasing capacity. A lot of that is in part due to "Home," a song that became entirely omnipresent during the summer of 2010 and even placed in Australia's Triple J's Top 100 Hottest Songs of the past 20 years. The band is truly a family affair, featuring a cast of over 20 rotating musicians, but always retaining the characteristic harmonies of Ebert and frontwoman Jade Castrinos.
Edward Sharpe & The Magnetic Zeros - "Better Days" — Rate, Request or Recommend this song »
Gogol Bordello — Pura Vida Conspiracy
Since 1991, NY-based Gogol Bordello has brought gypsy punk into the mainstream, aided particularly by lead singer Eugene Hutz whose work in the Elijah Wood film Everything Is Illuminated propelled him into the mainstream. The band has — and currently — employs dozens of musicians playing a multitude of instruments, creating an orchestral affair that incorporates strings, brass and the traditional rock band set-up. Their sixth full-length Pura Vida Conspiracy is derived from a Spanish slang phrase for "pure life," a theme that resonates through their new material, as well as their general music philosophy.
Gogol Bordello: "Malandrino" — Rate, Request or Recommend this song »
The Love Language — Ruby Red
Led by guitar virtuoso Stuart McLamb, The Love Language have been a cornerstone of the Raleigh music scene since forming in 2008, and quickly signed to Durham's Merge Records by the time their sophomore album rolled around. The band came to be after McLamb and his long-time girlfriend broke up, giving a strong poignancy to their acclaimed self-titled debut. It was also released at a time when jangly, guitar pop was dominating the indie music world. However, for new record Ruby Red, McLamb and his cohorts have expanded their sonic territory, employing over 20 musicians in several time zones, plus the work of engineer BJ Burton who has since relocated to Minneapolis to work on his band Motioner — that project will see a debut release on Totally Gross National Product sometime next year.
The Love Language: "Calm Down" — Rate, Request or Recommend this song »
Resources