New Synth Song Select with DJ Jake Rudh: Pet Shop Boys or OMD?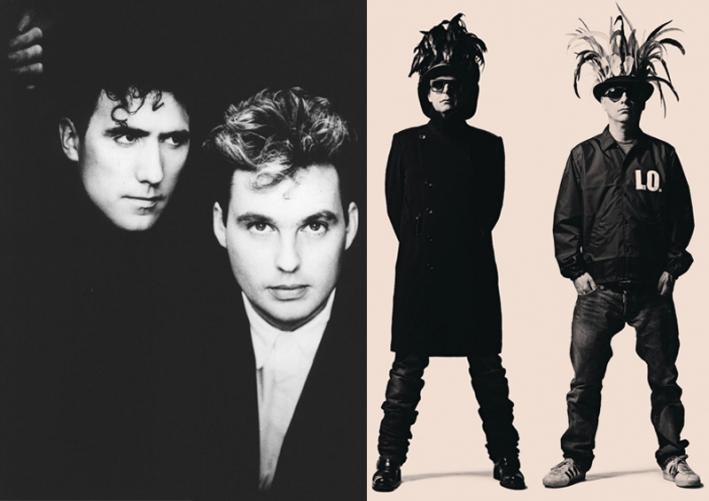 One thing I pick up from Transmission listeners is that they appreciate hearing not only the songs and artists they might not catch elsewhere, but entire genres. One of those genres is "synth pop," a style of music that has had to defend itself since its beginning in the late 1970s.
Transmission is not only a defender of synth, but a preserver. Today I wear a DEVO energy dome and a TRON jumpsuit and ask for your assistance to stand for the synth.
Your first act of allegiance? Deciding which of these new tracks by classic alternative artists (Orchestral Manoeuvres In The Dark or the Pet Shop Boys) you feel deserves more airtime on Transmission.
On behalf of Bob Moog, Giorgio Moroder, Brian Eno, Jean Michel Jarre, Delia Derbyshire, Wendy Carlos, the gentlemen of Kraftwerk and loads of others, I thank you.
Results
Orchestral Manoeuvres in the Dark - "Dresden" - 66%
Pet Shop Boys - "Axis" - 33%
For those interested in learning more about the genre, I recommend watching the BBC documentary Synth Britannia.
Orchestral Manoeuvres in the Dark (OMD) - "Dresden"
Pet Shop Boys - "Axis"
Related Stories
Jake Rudh's Top 12 A lot of people think the record industry made 12" vinyl singles just so songs could be longer. To an extent, that's true, but there's a more nuanced history to it than that. At 10 p.m. on July 18 Jake Rudh will play a selection of tracks that not only made the dance floors swell back in the 80s, but continue to do so on the Transmission dance floor today.