Today in Music History: The Bee Gees Have Their First Number One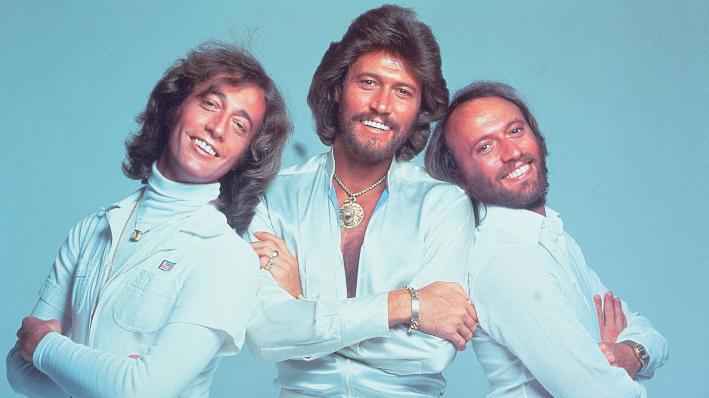 History Highlight:
Today in 1971, The Bee Gees started a four week run at No.1 on the US singles chart with 'How Can You Mend A Broken Heart'. It was the group's tenth US hit and first No.1. The Bee Gees penned song was originally offered to Andy Williams, but ultimately the Bee Gees recorded it themselves, it was also later covered by soul singer Al Green.
Also, Today In:
1957 - The Quarry Men played at the Cavern Club in Liverpool, (without Paul McCartney who was away at Boy Scout summer camp). The Cavern was still a jazz club, but skiffle was tolerated, but when John Lennon dared to play 'Hound Dog' and 'Blue Suede Shoes', the club owner sent a note to the stage saying, "Cut out the bloody rock!"
1964 - Reviews for the Beatles' first film A Hard Day's Night were mixed. Time summed it up as "the Beatles blow it." On the other hand, The Los Angeles Herald called it "amusing and engaging."
1965 - Bob Dylan's "It Ain't Me Babe" was released in a "popified" version by the Turtles.
1987 - A landmark lawsuit against Ozzy Osborne was dismissed by an L.A. judge. It had been contended by the parents of a teen who committed suicide that an Ozzy song, "Suicide Solution," had compelled him.
2007 - Pete Doherty was warned by a judge that he could face jail or a community order over drugs offenses. In July, the 28-year-old Babyshambles frontman pleaded guilty to driving illegally while in possession of crack cocaine, heroin, ketamine and marajuana. The judge said: "What I have in mind is a community order or prison... if he does not show his motivation, it's prison - it's as simple as that." The singer volunteered to show the position of an implant in his stomach designed to help him give up drugs.