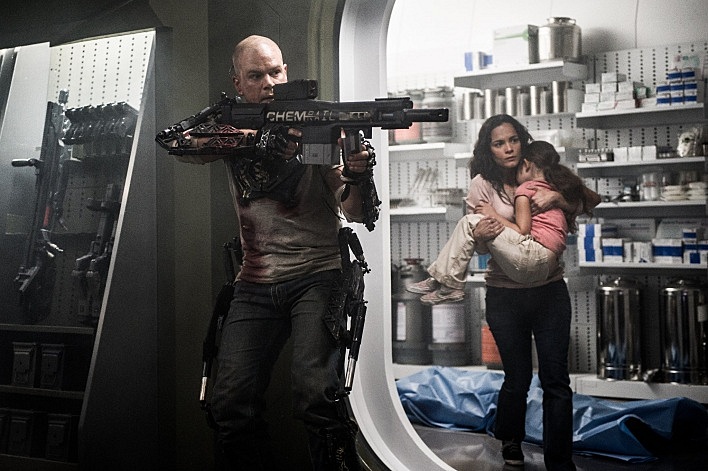 MPR Movie Maven and Cube Critic Stephanie Curtis joins Steve Seel and Jill Riley to review Elysium, a sci-fi thriller from the director of District 9 and starring Matt Damon, Jodie Foster, Sharlto Copley and Diego Luna.
Elysium is rated R for violence ("It feels like you're getting punched," Stephanie says) and language. The film is in very wide release, playing at AMC, Carmike, Mann, St. Anthony Main, Theatres at Mall of America and many others throughout the region.
Elysium, official trailer:
MPR's Movie Maven, Stephanie Curtis, joins The Current's Morning Show to talk about films every Friday at 8:30 a.m.
Resources
Related Stories
---
comments powered by

Disqus