New wave pioneer Adam Ant talks with Jake Rudh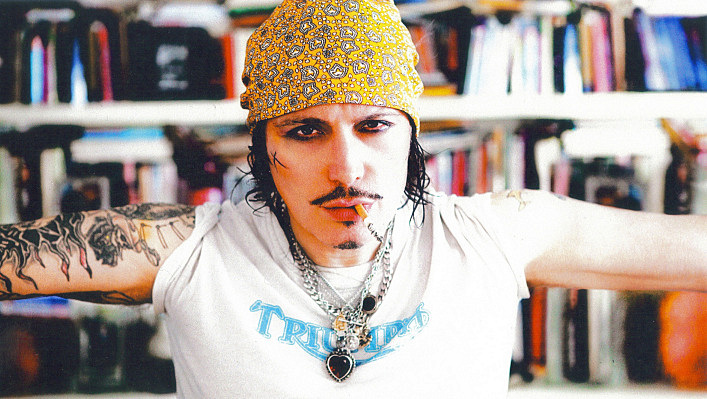 Many people only know Adam Ant as being a "one hit wonder." This is quite unfortunate, really, as the man is an institution in the world of pop-rock and alternative music.
Not only has Ant played different genres of music (punk, post-punk, new wave, pop, and indie), but he's also thrived within them.
His solo career and former band Adam and the Ants has landed him dozens of top ten hits including three #1 singles which resulted in nominations and wins at both the Grammy and BRIT Awards. And to top things off, Ant was recently labeled an "Icon" by Q Magazine.
After such a wild ride in the music industry, Adam took much of the '90s and '00s to focus on raising his daughter and building his acting career. He's back on the music scene with his first album in eighteen years, Adam Ant is The BlueBlack Hussar Marrying The Gunner's Daughter.
Transmission's Jake Rudh had a chance to chat with Adam Ant about the album (his sixth) and some of his most notable (and charming) exploits in time for his performance at Mill City Nights September 1.
Related Stories
Duran Duran's John Taylor speaks with Jake Rudh John Taylor, the iconic bassist and co-founder of Duran Duran opens up to Transmission host Jake Rudh.
Jake Rudh interviews iconic Roxy Music singer Bryan Ferry Singer and songwriter Bryan Ferry is a musical icon whose career spans from the several classic albums released by his band Roxy Music in the '70s and early '80s into a long, eclectic and accomplished solo career.
Jake Rudh's Top 12 A lot of people think the record industry made 12" vinyl singles just so songs could be longer. To an extent, that's true, but there's a more nuanced history to it than that. At 10 p.m. on July 18 Jake Rudh will play a selection of tracks that not only made the dance floors swell back in the 80s, but continue to do so on the Transmission dance floor today.
---
comments powered by

Disqus