Song debut: TV On the Radio: Million Miles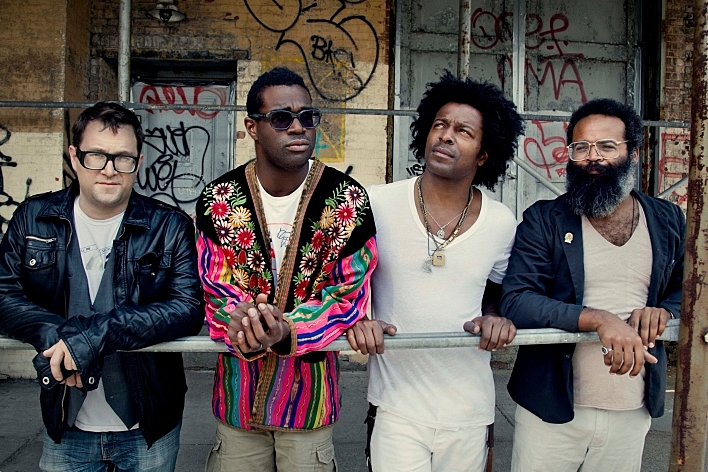 This morning, we're thrilled to debut TV On The Radio's new single, "Million Miles." Click the "Listen" link above to hear it.
It's the group's second single from a yet-to-be-titled fifth studio album, due for release sometime soon on producer Dave Sitek's own record label, Federal Prism. For now, they're tiding us over with another one-off single, (like the previous track you've heard on The Current, "Mercy") featuring a lush and dreamy sound.
It will be TV On The Radio's first album since parting ways with Interscope Records, which released the group's prior three albums.
The band has also released a video to accompany the song, directed by (and starring) Natalia Leite. The first 90 seconds set up the song's concepts quite nicely before diving into the performance.
TV On The Radio's Kyp Malone tells us via email that "It's fun to take the idea of a song outside of the world of sound, give it fuller expression, expand its dimensions. I've wanted to collaborate with [director] Natalia [Leite] since I first saw her work and I thought this would be a good opportunity. We got a lot of help from a lot of creative people. Very excited to get to tell a story in this form."
Related Stories
1 Photo
Album art for 'Million Miles'

(Album art

)