Weekend Arts Roundup: Tried and True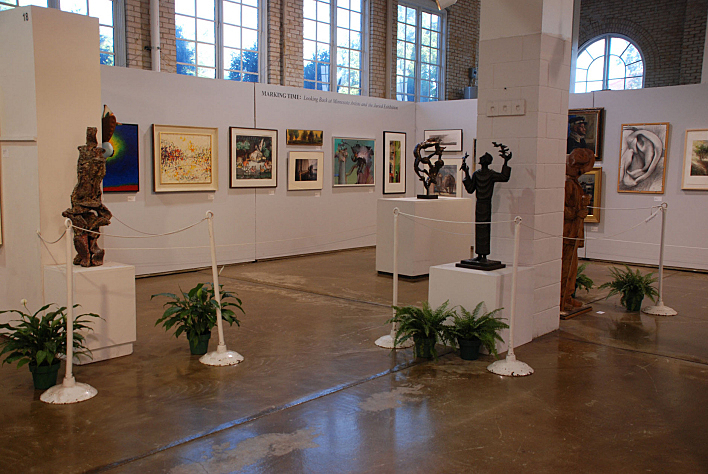 With the Minnesota State Fair entering its last weekend and kids transitioning back to school, the Labor Day weekend is a time of adjustment. Today on Weekend Arts Roundup, MPR News Arts Reporter Marianne Combs spoke to Steve Seel and Jill Riley about these mainstays of the local arts scene.
Walker Art Center: There is the permanent collection, plus miniature golf.
Minneapolis Institute of Arts: Its permanent collection includes works from all over Asia as well as interior design, arts and crafts, and European works.
James J. Hill House: A tour of this mansion on Summit Avenue in St. Paul, Minn., offers a look into a different era and lifestyle. And a walk along Summit Avenue is scenic and free.
Minnesota Museum of American Art: This recently reopened in the Project Space in the Pioneer Building at 4th and Robert in downtown St. Paul.
And for something new, Gallery 360 at 50th and Xerxes in Minneapolis has a new exhibit of charcoal drawings by Dodie Logue.
Listen to the audio for more local-arts ideas.
Marianne Combs joins The Current's Morning Show for the Weekend Arts Roundup every Thursday at 8:30 a.m. Read about all the latest arts news at the State of the Arts blog at mprnews.org.