Your Questions for Paul McCartney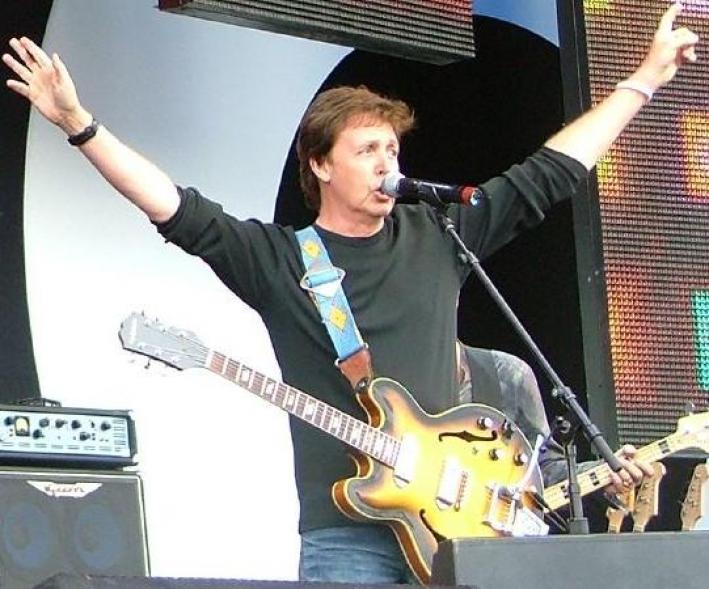 This week, we got big news that Paul McCartney is releasing a new album. We played one of his songs, and The Current's Steve Seel and Jill Riley will share their interview with Sir Paul tomorrow morning at 8:30.
In the meantime, we put the question out on Facebook and Twitter: What would you ask Paul McCartney if you had the chance to interview him. Here are some of your replies:
Twitter (hashtag #myqforPaul)
On average, who sings the "nah na na nanana nah" part of Hey Jude better, the ladies or the men? #myqforPaul @TheCurrent

— Matt Fugate (@mattfugate) August 29, 2013
Affleck as Batman, yay or nay? #myqforPaul

— Mark N Kartarik (@MNKartarik) August 29, 2013
@TheCurrent It's obvious you enjoy performing "live". Is the recording process still fun for you as well?#myqforPaul

— Scott Wolfe (@MrWolfe71) August 29, 2013
Some of our favorites from the Facebook discussion:

Why do you and The The Beatles clomp on every Coffee Break?
What has been your greatest accomplishment as a person / what is your greatest disappointment?
Let me buy you a pint/tea/coffee?
Any interest in working with some the young up and comming bands like Head and the Heart. Cival Wars. Ect.
Will you marry me?
Do you remember when you heard "Here Comes the Sun" for the first time? I can see George asking you three with a guitar on his knee, "Guys, I wrote this the other day. What do you think?"
What do you miss the most about John and George now that they are gone? And what do you love most about Ringo? What's your favorite Beatles or Wings song? Your least favorite?
Will you sign my forehead?

And of course, we received several references to this classic Saturday Night Live sketch from 1993, featuring Sir Paul and the late Chris Farley:
Be sure to listen to The Current's Morning Show on Friday at 8:30 as Steve and Jill talk to Paul McCartney.
Any others? Share your question for Sir Paul McCartney here in the comments.
---
comments powered by

Disqus