Summit Backyard Bash: Artist info, set times, and brew suggestions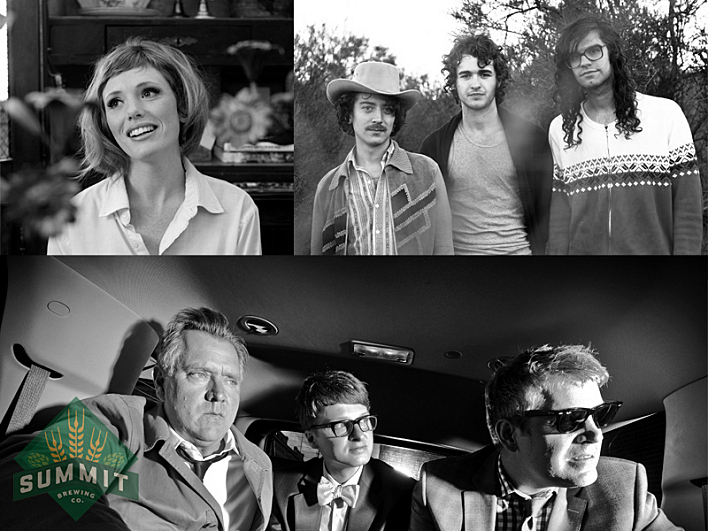 The 27th annual Summit Backyard Bash happens this Saturday, and we wanted to give you a preview of the killer lineup along with a suggested Summit brew for each set of music (please drink responsibly!).
Tickets, proceeds, parking and shuttle information can be found here.
Set Times
12 p.m. Hotpants DJs (and between sets)
12:15 p.m. Charlie Parr & Friends
1:15 p.m. Night Moves
2:15 p.m. Lizzo featuring Lazerbeak
3:20 p.m. The New Standards
4:40 p.m. Haley Bonar and Band
6 p.m. Secret Stash Soul Revue
Charlie Parr and Friends
Recommended brew: Summit Extra Pale Ale
A longtime Minnesota favorite, Charlie Parr with friends in tow will kick off the bash by playing some classic American roots music.
Night Moves
Recommended brew: Summit Summer Ale
Night Moves have been busy with extensive national tours in support of artists like Father John Misty and Brits Django Django after signing to Domino Records, but the three Minneapolis natives consistently draw devoted hometown fans to their shows and are still very much a Twin Cities-based band.
Lizzo feat. Lazerbeak
Recommended brew: Summit Saga IPA
Lizzo is one-third of local hip-hop group The Chalice. She's been involved in other projects like GRRRL PRTY and Caroline Smith & The Goodnight Sleeps, and has even backed vocals for local hip-hop songstress Dessa. This fall, Lizzo will release her first solo record with producer Lazerbeak for what is expected to be an explosive debut.
The New Standards
Recommended brew: Summit Great Northern Porter
Chan Poling (The Suburbs), John Munson (Semisonic, Trip Shakespeare) and Steve Roehm (Electropolis) make up the Minneapolis jazz trio The New Standards. During shows, they're known for doing their own renditions of oldies but goodies — they've even covered Outkast's "Hey Ya" in the past!
Haley Bonar and band
Recommended brew: Summit Pilsner
Haley Bonar, like Lizzo, is another Twin Cities artist heavily involved in the Twin Cities music scene (she's worked with Mason Jennings, Andrew Bird, and Alan Sparhawk of Low). Her 11th release is due out this fall and she'll have her full live band backing her for the bash.
Secret Stash Soul Revue
Recommended brew: Summit Horizon Red Ale
Be it the beer or the band, you'll be doing the boogie when the Secret Stash Soul Revue hits the stage. The crew's performances have been highly praised ever since members started playing in the Twin Cities funk scene in the '60s and '70s. Featuring The Valdons, Maurice Jacox, Willie Walker, Sonny Knight, Jackie Harris, and Wanda Davis, The Secret Stash Soul Revue makes for a great close to the 27th annual Summit Backyard Bash.
Resources
Related Stories
Night Moves perform in The Current studio The hype surrounding Night Moves' debut landed them on the roster of esteemed UK indie label Domino Records. Now, the band returns with a revamped and re-recorded take on the album.
Charlie Parr performs in The Current studio When he traded a Johnson 9.9 outboard motor for a beat up Gibson 12 string back in 1979, Charlie Parr unknowingly and unofficially began a career as a world-class practitioner of traditional folk and Piedmont-style blues - though you'll never get him to admit it.
---
comments powered by

Disqus