Indie-rock pioneers The Dismemberment Plan premiere new track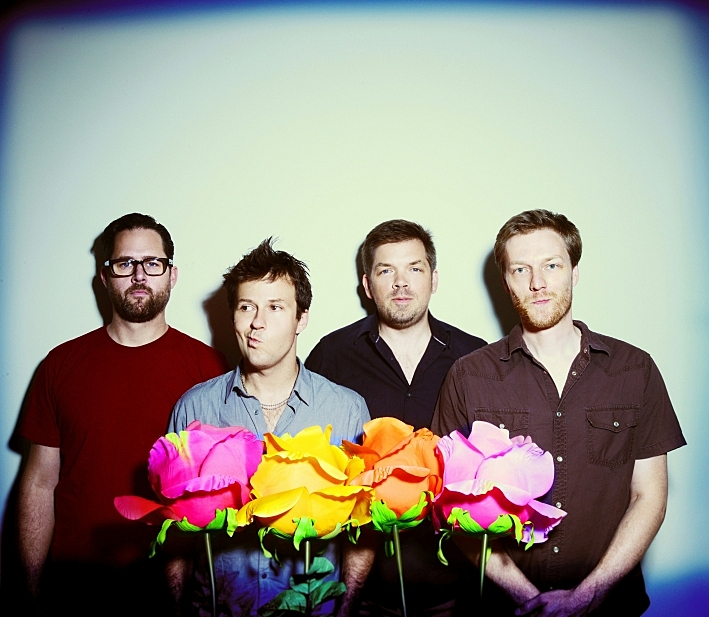 The Dismemberment Plan formed in Washington, D.C., in 1993, taking their ostensibly eerie name from rather typical insurance-policy language. Over their career, the band released four critically acclaimed albums, were hand-picked to tour with Pearl Jam in 2000 and subsequently co-headlined with Death Cab for Cutie on 2002's Death and Dismemberment Tour (again with an insurance allusion).
The band members took a near decade-long hiatus to pursue other music projects as well as careers in a variety of fields (none of them in insurance, by the way), but they reunited three years ago to play some shows in support of the reissue of their 1999 release, Emergency & I.
Getting together for those sessions got the creative juices flowing among the Dismemberment Plan once again, and the result is their forthcoming album, Uncanney [sic] Valley, set for release on Oct. 15.
The Dismemberment Plan have already released the track "Waiting" off Uncanney Valley, and today they debut another single, "Daddy Was a Real Good Dancer."
What do you think of the new track "Daddy Was a Real Good Dancer" by The Dismemberment Plan? Share your thoughts in the comments section below.
Resources
Related Stories
Arcade Fire's interactive debut of 'Just a Reflektor' It's been over three years since Arcade Fire released their critically acclaimed record The Suburbs. Recalling "The Wilderness Downtown," the short film they had built for a "We Used to Wait" off The Suburbs, the Canadian indie-rock band have an exciting multimedia experience ready for "Just a Reflektor" from their forthcoming release. We'll play the song on the air at 9 p.m. tonight!
---
comments powered by

Disqus