Washed Out perform live in The Current studios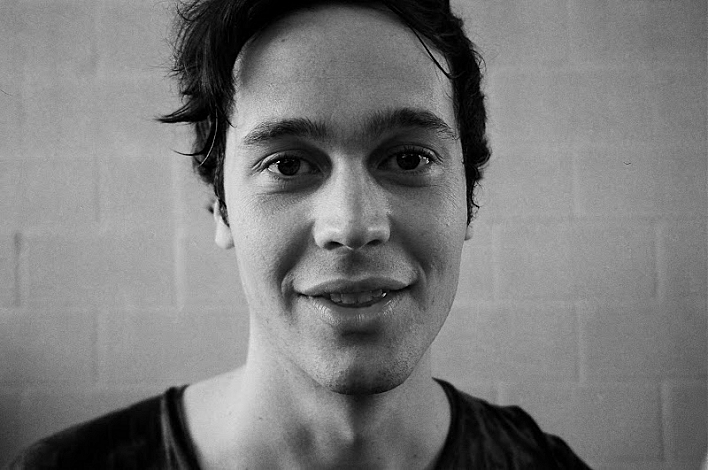 When Ernest Greene sneezes in the studio, you'll have to wait for the sequential reverb to fade before doing any actual recording. Greene, who performs as Washed Out, stopped by The Current studios with his full band to play tracks off Paracosm and chatted with Mary Lucia.
Growing up, Greene was trained as a classical pianist. Like most teenagers, he rebelled against his parents, but in the form of music taste. Straying from the southern rock that surrounded him (The Allman Brothers originated in the town he was raised), Ernest listened to anything but.
DJ Shadow was a big influence in the early stages of what would become Washed Out. Greene had a knack for recreating songs from the producer's extensive discography. And like the world-renowned deejay, he doesn't sing, or didn't at least.
Six months before signing to Seattle label Sub Pop, Washed Out was still just a solo project; Greene was still performing sans band on stage. Before what would be a career-changing performance at Pitchfork Music Festival (Fred Armisen of Portlandia became a fan), another solo performer, Panda Bear of Animal Collective, gave Ernest a little pep talk. "The crowd is open minded," he says, and with that in mind, Greene impressed.
When he plays alone, though, "There's not much to look at," he says, "and it never sounded like the albums." So he recruited musicians to recreate the record, much like he did in college with DJ Shadow's music. The result is a layered, dreamy and enchanting atmosphere, but Ernest still wasn't satisfied with simply just adding bodies on stage.
Paracosm was produced mostly last fall and winter with the intention of a spring/summer release. Ernest wanted the live show to reflect the feel of the record, and if you go to the show tonight at First Avenue, you can expect an impressive light show with a rich color scheme and dangling spring flowers to match.
Songs Performed
"It All Feels Right"
"Paracosm"
"All I Know"
All songs off Washed Out's Paracosm, out now on Sub Pop.
Hosted by Mary Lucia
Produced by Jade
Engineered by Mike DeMark
Guests
Resources
Related Stories