Weekend Arts Roundup: Moving Music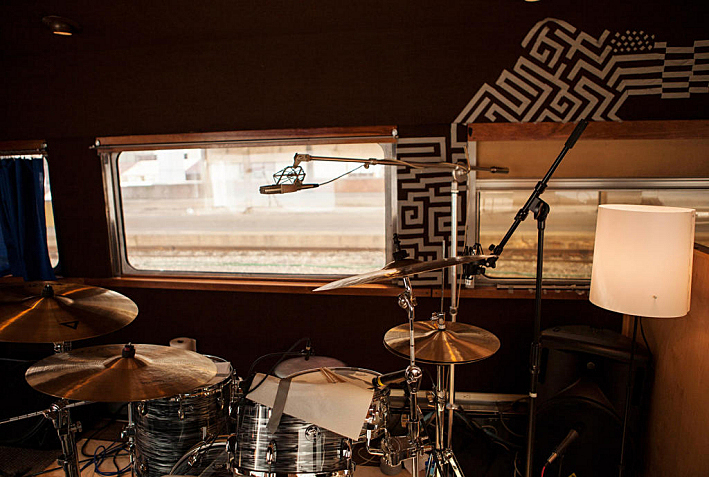 MPR News' Arts Reporter Marianne Combs joins Steve Seel and Jill Riley to talk about three uniquely artistic musical events happening in the Twin Cities this week.
Station to Station — A specially commissioned train, en route from New York to San Francisco, is making stops in cities across the U.S. as an itinerant artistic studio. Tonight, the train stops at Union Depot in St. Paul at 6 p.m. The train is outfitted with art installations including sculpture and moving images, and tonight's music includes performances by Patti Smith, Eleanor Friedberger, No Age, White Mystery and others. Plus, Mark Wheat will interview Patti Smith on The Current at 6:30 p.m. today.
The Search for Emak Bakia — Documentary filmmaker Oskar Alegria was exploring the work of Man Ray (specifically, Man Ray's short film Emak Bakia) when he found a CD at Man Ray's grave in Paris. The CD contained music by St. Paul-based musician Richard Griffith, and the music guided the rest of Alegria's project. On Saturday, Sept. 14, at 7:30 p.m., Walker Art Center welcomes Alegria for a film screening as well as a live performance by Griffith.
The Mini-Ring — Minnesota Concert Opera has taken Richard Wagner's 16-hour Ring Cycle opera and condensed it to one four-hour experience that includes all the characters, themes and leitmotifs of the full-blown original. The production stages at the Cowles Center for Dance and the Performing Arts in Minneapolis on Friday and Sunday, Sept. 13 and 15, respectively.
Marianne Combs joins The Current's Morning Show for the Weekend Arts Roundup every Thursday at 8:30 a.m. Read about all the latest arts news at the State of the Arts blog at mprnews.org.
Related Stories