Weekend Arts Roundup: Rich Textures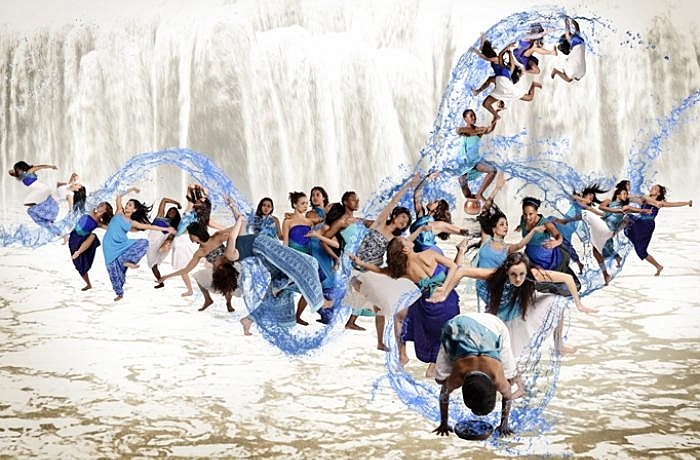 MPR News' Arts Reporter Marianne Combs joins Steve Seel and Jill Riley to talk about a rich variety of diverse arts events happening in the Twin Cities this week.
Mohona: Estuaries of Desire — For the past four years, Ananya Dance Theatre has presented shows that relate stories about women's work and lives. This new production looks at women's work and lives in relation to water; specifically, clean drinking water. The dancers of Ananya Dance Theatre have delved deeply into the subject and have embodied what they've learned into movement, creating what Marianne calls "an amazing emotional experience." Shows are Friday and Saturday, Sept. 20 and 21, at The O'Shaughnessy in St. Paul.
Three and Three — The work of Joe Chvala and the Flying Foot Forum, Three and Three gives a peek into the dance company's future with three new sections of its next three projects, and revives three of its most successful repertory pieces from its 21-year history. This percussive dance program stages Friday and Saturday, Sept. 20 and 21, at the Cowles Center for Dance and the Performing Arts in Minneapolis.
How to Be a Korean Woman — More than 10,000 Asian adoptees live in Minnesota, many of them from South Korea. Now adults, many adoptees have sought out their birth families. St. Paul-based actor, dancer and playwright Sun Mee Chomet wrote and performs this one-woman show that tells her own story about her search for her birth family. The play stages at the Dowling Studio at the Guthrie Theater in Minneapolis; it opens tonight and runs to Sept. 24.
Equilibrium: Spoken Word at the Loft — This spoken-word series at the Minneapolis-based literary center presents L.Y.F.E. (Liberian Youth Finding Empowerment), featuring E.G. Bailey. The culmination of a year-long immersion program, this presentation features local youth retelling their stories in a spoken-word format. The show happens on Saturday, Sept. 21, at 8 p.m. in the Performance Hall at The Loft at Open Book in Minneapolis.
Marianne Combs joins The Current's Morning Show for the Weekend Arts Roundup every Thursday at 8:30 a.m. Read about all the latest arts news at the State of the Arts blog at mprnews.org.
Related Stories
Ananya Chatterjea links dance, social awareness Today we're launching a new series on Minnesota Public Radio News called "Art Heroes," stories about some of Minnesota's finest artists who are also exceptional community leaders. Our first subject: Ananya Chatterjea.
Ancient and modern worlds collide Choreographer Joe Chvala and his percussive dance ensemble, the Flying Foot Forum, return to Norse mythology for commentary on contemporary life in the show, "Between the Fire and Ice (Mjollnir II)."
Ordway's 'Miss Saigon' angers Asian-American artists Some Asian-American artists say the award-winning musical perpetuates damning stereotypes and glosses over the realities of human trafficking in order to pull at heart strings and sell tickets.