9:30 Coffee Break: Robots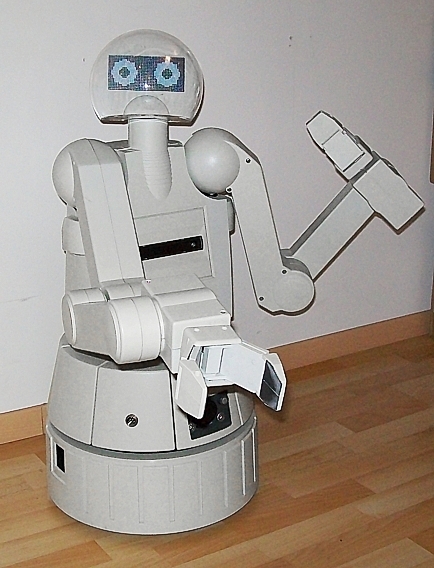 Earlier this morning Steve, Jill, and Throbbing Hive host, John Moe, had some fun making robot noises. Their pewpew, bleep-blop-bloop sounds reminded us of several songs that are about robots.
We have robots on our mind, so we are throwing the theme to you. What songs about robots should we play for the 9:30 Coffee Break?
Have you ever signed up for a Coffee Break on the Road? This would be a great month to try again or to enter for the first time. Rhett Miller, of the Old 97's will be joining the Wits Cast Oct. 25, but he'll join us first and play music in your office. We'll bring you coffee and treats from Gigi's Cafe too. Just send in an email with a little creative spark: CoffeeBreak@TheCurrent.org
Songs Played:

Radiohead - "Paranoid Android"

The Aliens - "Robot Man"

They Might Be Giants - "Robot Parade"

Guided By Voices - "Gold Star for Robot Boy"

Kraftwerk - "The Robots"

Dresden Dolls - "Coin-Operated Boy"
---
comments powered by

Disqus