Interview: Chris Ryding, founder, Minneapolis Underground 'zine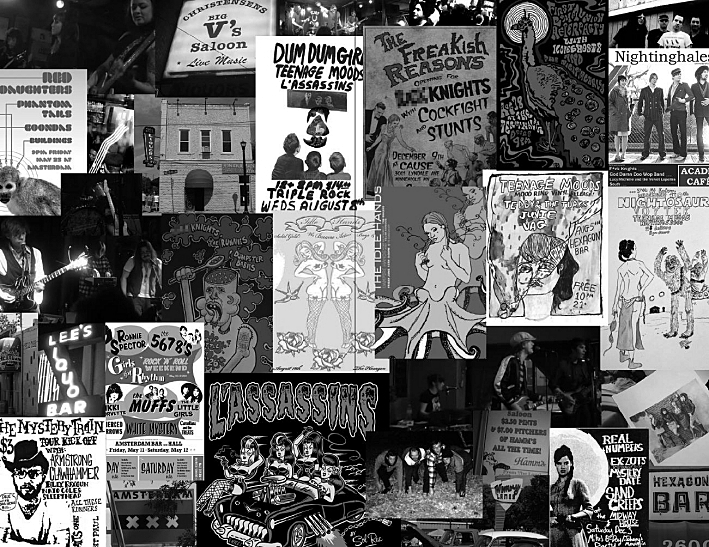 The first question some people may have for Chris Ryding is, "What's a 'zine?"
Ryding is the founder of the Minneapolis Underground 'zine, and he spoke to The Current's Steve Seel and Jill Riley about his latest project.
A 'zine, Ryding explains, is a type of handmade magazine that emerged in the 1970s as a way to recognize and promote bands that typically don't get a lot of attention. There's often an edgy aesthetic to 'zines — or fanzines, as they're often called — and the writing is interesting to read. "I have always liked 'zines and their whole DIY ethic," Ryding says.
Ryding and collaborator Ben Sommers-Bachman pursued the idea of the 'zine and approached 15 bands about the project, asking each band to submit a photo and biography. The Minneapolis 'zine also includes a card for a digital download of 15 original tracks by the participating bands, among whom are such local bands as L'Assassins, Idle Hands, Nightinghales, Juvie and Mystery Train.
On Thursday, Oct. 10, at 9 p.m. at Lee's Liquor Lounge in Minneapolis, Ryding and Sommers-Bachman are hosting a release party for Minneapolis Underground Compilation Volume One, with eight bands scheduled to perform. Copies of the 'zine will be available for purchase.
Minneapolis Underground Volume One can also be purchased and downloaded from its Bandcamp page.
Resources
Related Stories
L'Assassins perform in The Current studios L'Assassins have been playing together for over two years, but they may seem new to local music fans since L'Assassins wasn't always their name. In fact, the quartet performed without a title for months before settling on something that fit their aesthetic and style. They've found their identity and are rising fast: L'Assassins will be playing the inaugural Girls Got Rhythm Fest in early May.