Weekend Arts Roundup: Spooky Stage Shows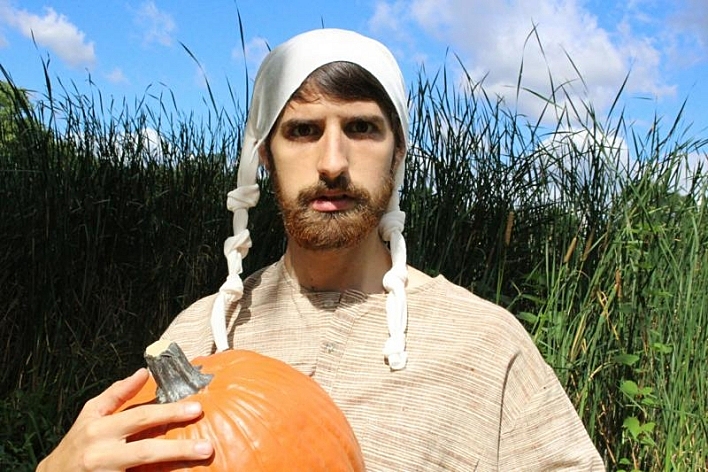 MPR News' Arts Reporter Marianne Combs joins Steve Seel and Jill Riley to talk about to talk about four productions that capture the spookiness of October.
Carrie The Musical — Based on Stephen King's bestselling novel, Carrie The Musical tells the tale of Carrie White, a misfit bullied at school by the popular crowd and at the mercy of her loving, but cruelly over-protective mother. But Carrie's just discovered she's got a special power, and if pushed too far, she's not afraid to use it. This production is now staging at the New Century Theatre in Minneapolis and it continues to Sunday, Oct. 27.
Baby Case — In 1932, a 20-month-old baby was taken from his crib; his devastated parents, Col. Charles and Anne Lindbergh, were suddenly at the center of a media frenzy the like of which the country had never seen. This Barrymore Award-winning musical follows the sensationalized searches, investigations, and accusations which led up to America's first "trial of the century." Directed by Ron Peluso, this production runs until Nov. 3 at the History Theatre in St. Paul.
Kung Fu Zombies vs. Cannibals — This story is set in a post-apocalyptic world where zombies have taken over and cannibals hide in the mountains. Saymoukda Duangphouxay Vongsay's edgy script features martial arts battles and a hip hop score, spun by a live DJ. Based on the five Buddhist tenets, the plot centers on two Lao women as they struggle to maintain their personal moral code in a world gone wrong. Note this play is recommended for ages 14 and up due to language and staged violence. Kung Fu Zombies vs Cannibals stages at the Southern Theater in Minneapolis; it opens Saturday — the same night as the Zombie Pub Crawl — and runs to Oct. 27.
Ich, Kürbisgeist — This haunted tale is set in a quasi-medieval village of pumpkin farmers who speak a made-up language long forgotten, and where the air is fraught with spirits past and future. Time-traveling characters make surprise appearances, interrupting the oft-repeated tales that serve as the entertainment and glue of this isolated agricultural community. Here the peasants toil hard, and dance even harder to keep at bay the mysterious forces that threaten their existence. This play runs Oct. 11 to 27 at the Red Eye Theater in Minneapolis, and Marianne notes it's not for kids.
Plus, listen to some improvised songs from Steve and Jill as they imagine the music from Carrie The Musical.
Marianne Combs joins The Current's Morning Show for the Weekend Arts Roundup every Thursday at 8:30 a.m. Read about all the latest arts news at the State of the Arts blog at mprnews.org.
Related Stories
The role of the Asian woman in European drama When Mu Performing Arts convenes a discussion tonight about Ordway's production of Miss Saigon, the focus will undoubtedly be on how Asian women continue to be portrayed in American and European musical theater as deferential objects of desire.
Southern Theater survives, thanks to downsizing Now emerging from a financial crisis that nearly killed it in 2011, the Southern Theater in Minneapolis survived collapse by stripping down to one staff person and becoming a rental facility for local arts groups.