Interview: San Fermin's Ellis Ludwig-Leone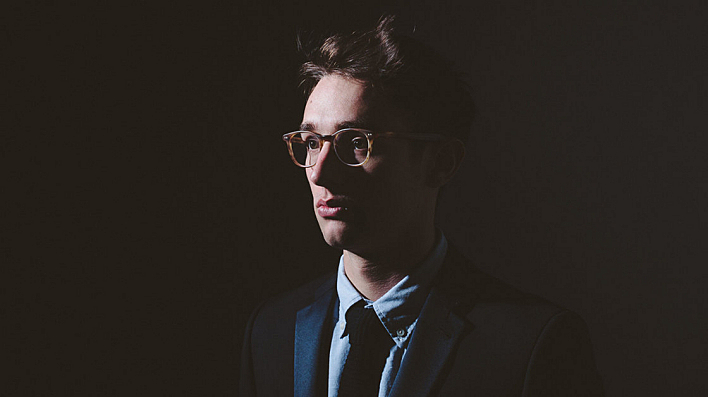 "Sonsick" is a song about a panic attack; a panic attack that Ellis Ludwig-Leone — the brain behind San Fermin — had three years ago after graduating from Yale with a degree in classical music composition. His peers were making decisions that would affect their lives in the long-term while "What's next for Ellis?" remained a mystery.
Download "Sonsick" for free here.


Before he stopped by The Current studios to chat with New Hot host David Safar, Ellis and the eight members in his live band — reduced from the 23 musicians that appear on the album — had just wrapped filming a music video for the upcoming single "Daedalus (What We Have)" in Minneapolis and St. Cloud.
The video, directed by Dan Huiting, has a much different landscape compared to that of Banff, Alberta where Ellis wrote most of San Fermin. Canada has a few more mountains than Minnesota (if we can even call them that) and certainly more than his native Brooklyn.
As for the band name? Ellis confirms it is indeed a reference to the annual running of the bulls event in Pamplona, Spain. He realizes it's ridiculousness, but he also admires the participants' undying need to feel something even if it means putting themselves in danger.
San Fermin seems to be pacifying the panic Ellis felt post-graduation. He's already written most of a follow-up, plans to record this winter (perhaps more than 23 musicians this go-around) and wants to release the sophomore record shortly thereafter. If there's one thing he's sure of, it's what is to come next for San Fermin.
San Fermin's self-titled debut is out now on Downtown Records.
Resources
Related Stories
---
comments powered by

Disqus