Interview: The Walker's Philip Bither talks Liquid Music Series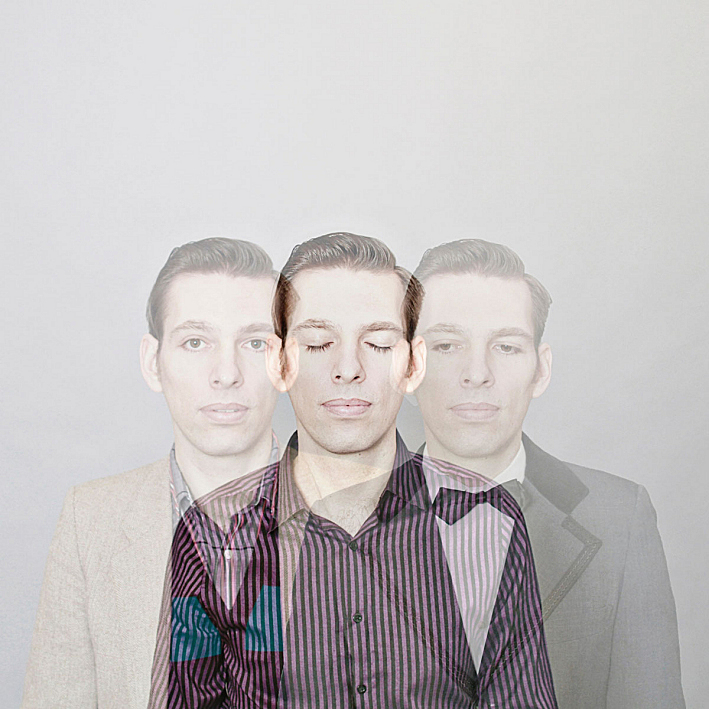 Steve Seel: If you are a musical omnivore like me who enjoys going off a beaten path to find fascinating new music, then there's a very cool show happening Friday night that I'm planning to attend and I hope you will, too.
The Walker Art Center in association with the St. Paul Chamber Orchestra and Minnesota Public Radio and the American Swedish Institute are presenting the latest installment of the Liquid Music series that's bringing together music's most acclaimed new talents with a stunning lineup of collaborators and co-performers, some of them names that you know well. Jherek Bischoff: Composed is the show. It's tonight at the Fitzgerald Theater and here to talk to us about it is our good friend Philip Bither, the curator of performing arts at the Walker Art Center. Good morning, Philip!
Philip Bither: Hey, Steve. Nice to be here.
Thanks for coming in. Appreciate it. So, the first thing's that exciting to me about this show, and pretty much every show that's been part of the Liquid Music Series and the kind of stuff that you guys do at the Walker as well, is how it's one more glorious nail in the coffin in the era of horrible, difficult, academic modern music. I mean it's music that's still extensively serious, but beyond that, it's pretty much where the comparisons end to the world of "modern classical music" that drove to many people away in the 20th century. I mean this is just as much indie-rock as it is classical music.
Absolutely. In many ways you could tie it closer to Pet Sounds or something, not necessarily the 20th century classical music tradition.
Yes, that's true. So tell us about Jherek Bischoff. Who is he? Where does he come from?
He's this interesting, independent musician, composer, instrumentalist from Seattle, Wash., who has been arranging and composing his own music and working with a whole array of indie-rock people. In fact, he's been the band leader for Amanda Palmer for the last five or six years on tour. He's just got this knack of being able to write for orchestral scale instrumentalists. He's a great arranger and he put out a record a year and a half ago called Composed that caught everybody's attention in the rock world as well as some in the classical world because it's so lushly and beautifully and sometimes surprisingly composed.
Right, right, and thus the word, "composed." And like I said, you've got musicians on stage, some of them who may play on cellos and reading music off of a score, but this is drawing in people that are, just if you're a creative musician who's interested in experimentation and cool music, then you're drawn into this kind of sphere that we're seeing more and more that attracts people like the Dessner brothers from The National. David Byrne is in fact on this new record with Jherek Bischoff.
And you know people have said, "Hey, Jherek, you must have a million bucks or inherited a lot of money because you have 70 string players on this record. He actually put his tape player in his backpack, rode around to all his musician friends and recorded track by track to create that symphonic sound, then he sent the tape to Byrne and he listened to it and said, "This is actually great. Yeah, I'll lend my voice." So it's this kind of miracle story of this young composer who constructed a record on 500 bucks and it got all kinds of critical attention.
Yeah, it's amazing. So who is going to be a part of the show at the Fitz? And as I said, I know there's a few familiar names here, but tell us about all the people involved.
Well the main singers, Sondre Lerche from Norway and now living halftime in Brooklyn is coming in, flying in for it. Olof Arnolds. Wonderful, intriguing singer from Iceland who is a part of the whole Iceland new music scene; new rock scene.
We've played some mum before, the band that she was in.
And then Channy from Poliça loved Jherek's stuff and agreed to be a part of it all as well even though their new record is just coming out. And then Greg Sanier from Deerhoof; the great drummer. He's like this very talented and broad-ranging musician and he's keeping the percussive beat down with all these songs. A multi-percussionist. And then Jherek plays bass and kind of leads that group of musicians as well as six orchestral players from the St. Paul Chamber Orchestra.
So I was reading somewhere that there's no real guarantee as to what is going to happen at this show. Say for the fact that it's going to be really attractive music and just really enjoyable. Is there more of a sort of program than that?
[laughs] Yeah, yeah, we do know. The musicians, Jherek and each of the individuals have been communicating, sharing scores, sending each other music back and forth. We actually do know quite a bit. The first half of the program will be Jherek's music; some of the great songs that were on Composed, like "Eyes" by David Byrne. And then the second half will be Jherek arranging these string players and all the instrumentalists to perform two or three songs by each of the individual singers who are in for the concert.
Oh! So that's cool. We could potentially hear a Sondre Lerche song that we know arranged by Jherek's ensemble.
Right. And same with Channy's work, you know. Some of her music set to strings, which sounds like it kind of might not work but it'll be, I know, beautiful.
No, I know! That sounds tremendous to me, actually. That's really really cool. So again, this is tonight at the Fitzgerald Theater and I'll be introducing the show along with Classical MPR's Valarie Kahler. And as I understand there's going to be a kind of casual get together thing afterward?
It's going to turn into just a party at the Fitzgerald. The bar's going to stay open. All the musicians are so excited about this new venture, that they've all agreed to hang out, have a beer, a drink, afterward with the whole audience. So the theater will stay open, the lobby will stay open and all the musicians will be hanging out, so it'll be a fun night after the show as well.
Walker's feature about Jherek Bischoff: Composed
Channy Leaneagh of Poliça interviews Jherek Bisoff
Resources
Related Stories
Jherek Bischoff makes something new by mixing classical and rock music On Friday Jherek Bischoff brings his unique blend of rock and classical music to the Fitzgerald Theater in St. Paul, where he will perform with musicians from the Saint Paul Chamber Orchestra and Channy Leaneagh, lead singer for the popular local band Polica.
First Listen: Polica, 'Shulamith' Polica's slinky, otherworldly style of electro-pop mixes Channy Leaneagh's angelic voice with distorted, occasionally disturbing sound manipulations and harrowing dual drums. The band's second album pushes its sound forward in exciting, provocative ways.
Polica perform an intimate live show in the UBS Forum Before heading out on an extensive tour in support of their second record Shulamith, Polica stopped by The Current to perform before a small live audience in Minnesota Public Radio's UBS Forum. Between songs, frontwoman Channy Leaneagh talked to Jill Riley and Steve Seel from The Current's Morning Show about the new album, the story behind its album art and how it relates to the cycle of a woman.
---
comments powered by

Disqus