Album Review: The Head and the Heart, 'Let's Be Still'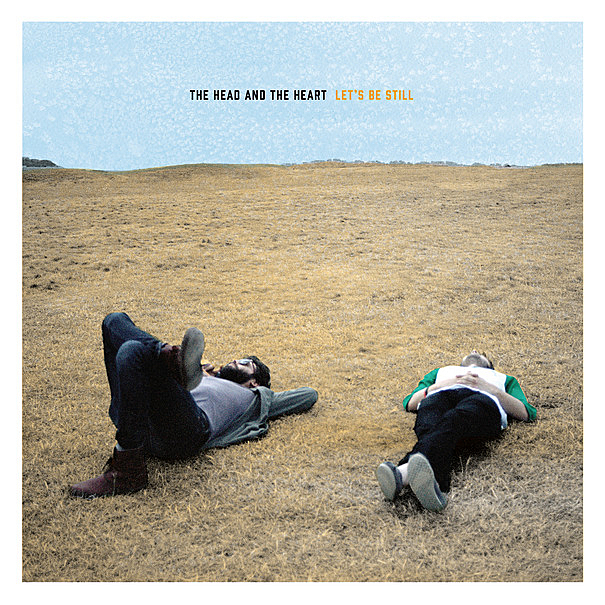 One of Seattle's most promising new bands of the past five years are indie folk-rock group The Head and The Heart. Led by duo Josiah Johnson and Jonathan Russell, the sextet took the spotlight in 2011 with their self-titled debut released on hometown label Sub Pop. Their success set them apart from the pedestrian sounds of the Pacific Northwest folk-rock scene. The subtle hook of "Lost In My Mind" went from a fan favorite to a bona fide radio hit across America.
The new album, Let's Be Still, captures the same subtle moments of their debut while exploring new musical territory. The first single, "Shake," moves from an edgier than expected rock beat and riff to big layers of vocals, bass and keys. As a teaser to the album, "Shake" suggested Let's Be Still would be chock full of rock songs.
Yet the band haven't shunned their folk-rock roots. From the Jayhawks-esque opener "Homecoming Heroes" to the lush strings and falsetto on "Another Story," it becomes obvious that The Head and The Head are more than a one-hit-band. The title track and "Cruel" fit the club or the coffee shop. Let's Be Still contains the rhythm the band previously struggled to harness without sacrificing the open space between the notes, melodies and verses.
The Head and the Heart accomplish more on Let's Be Still than presenting their ability to write and arrange melodies; they deliver a more mature set of songs that tell stories. The lyrics convey more emotion than their previous effort. They manage to balance the pitfalls of being either cliche or pretentious. Listen to the tender vocal delivery by Charity Rose Thielen on the hopefully depressing "These Days Are Numbered" or the brutal honesty in the duet performance on "My Friends." The album is as relatable as it is listenable.
Let's Be Still is out now on Sub Pop records.
Related Stories