First Listen: White Denim, 'Corsicana Lemonade'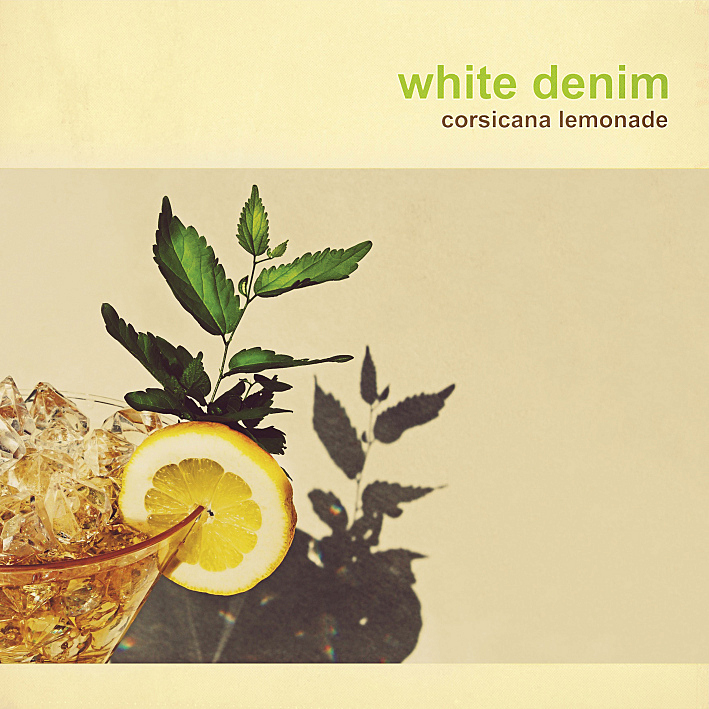 Listen Feature audio

Oct 22, 2013 Listen to all 10 tracks:
White Denim - At Night in Dreams
White Denim - Corsicana Lemonade
White Denim - Limited By Stature
White Denim - New Blue Feeling
White Denim - Come Back
White Denim - Distant Relative Salute
White Denim - Let It Feel Good (My Eagles)
White Denim - Pretty Green
White Denim - Cheer Up Blues Ending
White Denim - A Place to Start
For White Denim, standing out in a city that's easily become one of the most influential music metros in the world means more than just experimenting with classic arrangements; it means juxtaposing psychedelic rock with soul and blending blues with punk all while using aberrant song structures that still feel fluid.
At their inception, the quartet shared a unique vision for their sound, but members Joshua Block, James Petralli, Steve Terebecki and Austin Jenkins couldn't collectively execute it, and all members weren't unanimously behind the first few records. But something clicked with 2011's D, which brought forth White Denim's most successful single to date, "Street Joy". That year, White Denim performed at Sasquatch festival in support of the record, and Wilco's Jeff Tweedy took notice of White Denim's unique songwriting approach. "Maybe he just got what we were trying to do. When he was talking about Blue Öyster Cult and Rush, we got it," Petralli tells the Austin Chronicle.
A tour opening for Wilco and four days in Jeff Tweedy's studio later, Corsicana Lemonade was born; an album that exemplifies the cohesiveness that White Denim worked toward from its inception in 2006. And, ironically, Corsicana Lemonade closes with "A Place to Start" — a seemingly perfect title for the band not to end a journey, but begin one.
White Denim play with local act Ginkgo (featuring members of Tapes 'n Tapes) at the Turf Club on Thursday, Oct. 24.
Resources
Related Stories
White Denim perform live in The Current studios Melding their specific combination of punk, garage rock, and even pop and soul, the Austin, TX trio known as White Denim formed about three and a half years ago when members of two bands, Parque Touch and Peach Train, met and decided to start playing together in 2005.
1 Photo
White Denim's new album, Corsicana Lemonade, comes out Oct. 29.

(Mark Seliger

)
---
comments powered by

Disqus