Beck readies 'Morning Phase' for February release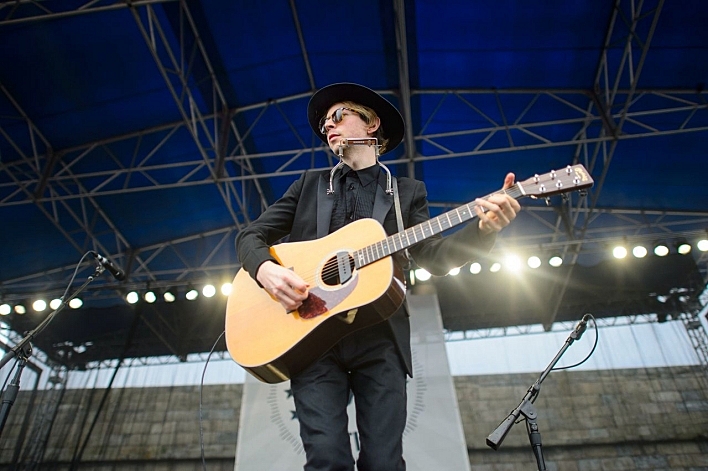 Beck joins the ranks of artists on the Capitol Records label, which will release his first album of all new material in five years, Morning Phase, in February 2014.
According to a press release from Capitol Records, Morning Phase, will sound more like a companion piece to the 2002 acoustic album Sea Change. Featuring many similar artists from the Sea Change sessions, Morning Phase promises "stunning harmonies, song craft and staggering emotional impact of that record, while surging forward with infectious optimism."
After a few quiet years following Modern Guilt, 2012 and 2013 have been marked by Beck's prolific output. In 2012, The Song Reader project spawned several great renditions of Beck songs, but few from him save a couple of live performances. This summer, Beck has teased several singles, "It Won't Be Long," "Defriended" and "Gimme"; though these tracks aren't necessarily destined for Morning Phase.
Track listing, specific release date and cover art for Morning Phaseare forthcoming.
Related Stories