On The Ball with Mark Wheat: an action-packed weekend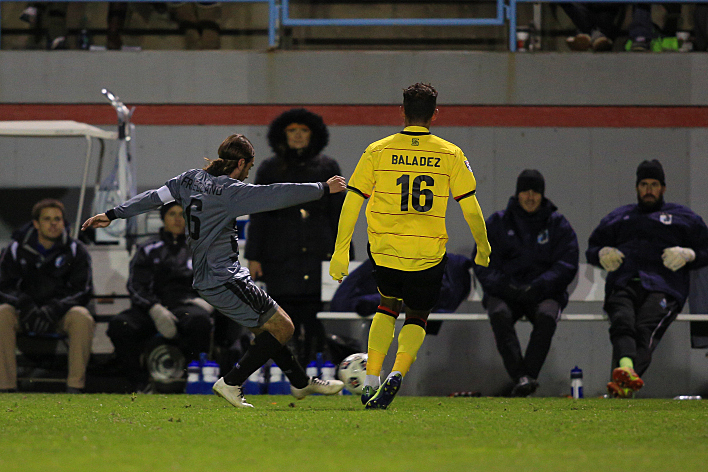 On the Ball with Mark Wheat is a new Monday feature on The Current that celebrates the connections between music and soccer, with an eye to the past weekend's results.
Mark Wheat is off this week, so digital producer Luke Taylor comes off the subs' bench for On The Ball.
It was a busy weekend of matches, providing lots to write about; a couple notable Premiership fixtures include On the Ball commenter Allan Pointon's Stoke City facing Mark Wheat's beloved Manchester United. Stoke led 2 - 1 at half time, but that's exactly what Mark Wheat says he likes, and indeed his Red Devils came through in the second half with two more goals ... and they walked away with three points. Crushing blow for Stoke fans but a bit more confidence for first-year United manager David Moyes. United now sit eighth in the table and yet it's not all tears for Stoke, who are now perched above the relegation zone.
Meanwhile, Mark Wheat's friend Gazzer must have been pleased at the result of Saturday's Tyne and Wear derby, which saw Sunderland win 2 - 1 over Newcastle at the Stadium of Light. The victory lifted Sunderland out of last place in the Premier League. Here are highlights from that match, including Fabio Borini's dramatic game-winning strike:
After the weekend's fixtures, Arsenal remain at the top of the table, with Chelsea, Liverpool, Spurs and Southampton rounding out the top five.
In the MLS, Portland Timbers have clinched the Western Conference regular season championship with a decisive 5 - 0 win over Chivas USA. A few weeks ago, I happened to catch Timbers v Los Angeles on TV (Timbers won 1 - 0), and not only are Timbers quite a team, their fans are so passionate! They were singing all the way through that match despite a driving rain. Good friends of mine moved to Portland, Ore., last year and have invited me out to visit them. Perhaps I'll have to time my visit so I can go to a game at the Jeld-Wen Field next year; funny thing is, I'll probably go alone because my friends aren't into sport.
And right here in Minnesota, I got to watch Minnesota United FC take on Fort Lauderdale on Saturday. Pablo Campos put the Loons up 1 - 0 on 10 minutes, but Fort Lauderdale drew level in the 28th minute. Minnesota missed an exciting chance later on with Justin Davis leaving a sitter in the box, but Floyd Franks' beautiful corner helped set up Aaron Pitchkola's goal just before half time. Campos added a brace in the second half, giving Minnesota a 3 - 1 win in front of the loyal home fans who, bundled up against the blustery night, also sang their team through to the win.
Notably, it was the last home game for 10-year veteran Kevin Friedland. Not originally expecting to figure, Friedland subbed for Connor Tobin after Tobin succumbed to a muscle strain in the 21st minute (although there has been some lighthearted speculation Tobin may have been exaggerating a bit so Friedland could have a look in — a white lie for which he and Loons gaffer Manny Lagos can easily be forgiven). Friedland went on to play for 70 minutes, providing his steady play and leadership from the back and ending his career at home on a high note. By all accounts, Friedland is a really good guy and a smart soccer man; he's already an assistant coach for the Loons, so it will be interesting to see what he does next. Here's a retrospective Minnesota United put together on Friedland's career:
And in the spirit of this blog, the musical choice this week goes to Kevin Friedland, given his memory of singing "Wonderwall" with the fans in 2011:
Oasis, "Wonderwall", official video:
What game(s) were you watching this weekend? What's your analysis? Any fan songs to share? Leave your comments below.
Related Stories
---
comments powered by

Disqus