Today in Music History: "Cracklin' Rosie" Goes Gold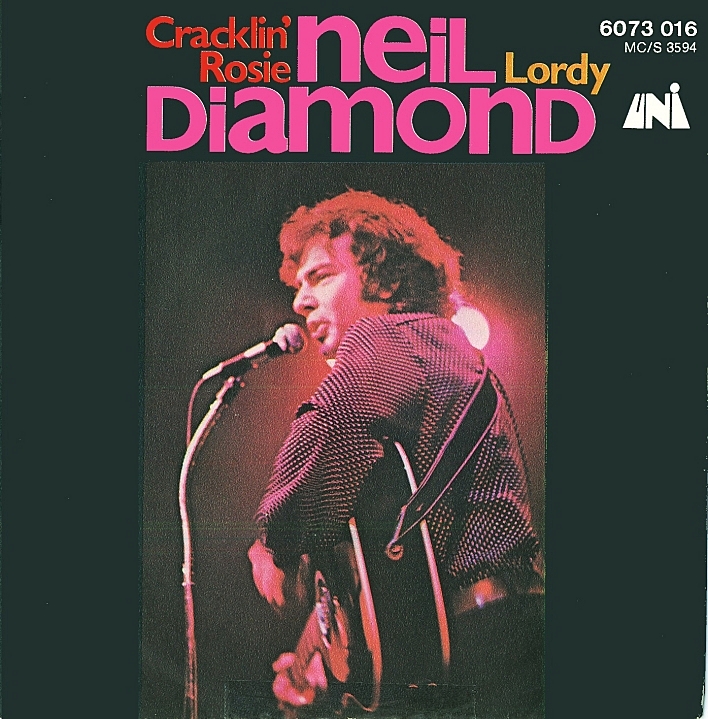 History Highlight:
Today in 1970, Neil Diamond received a gold record for "Cracklin' Rosie." This was Neil Diamond's first American #1 hit on the Billboard Hot 100 and his third to sell a million copies.
Today In:
1977 - The Belgian travel service issued a summons against The Sex Pistols claiming the sleeve to the bands single "Holidays In The Sun" infringed copyright of one of its brochures.
1983 - The Dark Side Of The Moon album by Pink Floyd won the distinction of remaining on the album chart for the longest period in history when it reached a record total of 491 weeks on Billboard.
1996 - Manchester band The Stone Roses split up. Singer Ian Brown said "having spent the last ten years in the filthiest business in the universe, it's a pleasure to announce the end of The Stone Roses."
2000 - Limp Bizkit started a two-week run at No.1 on the US album chart with Chocolate Starfish. And the dark age of music was upon us.
2001 - U2 performed for the first time on The Late Show with David Letterman live from New York City.
2003 - Research in the US found that songs get stuck in our heads because they create a "brain itch" that can only be scratched by repeating a tune over and over. Songs such as the Village People's "YMCA" and the Baha Men's "Who Let The Dogs Out" owe their success to their ability to create a "cognitive itch", according to Professor James Kellaris, of the University of Cincinnati College of Business Administration.
Birthdays:
Bassist Chris Baio of Vampire Weekend is 30.
Resources