Need a little more Lou Reed in your Tribe Called Quest?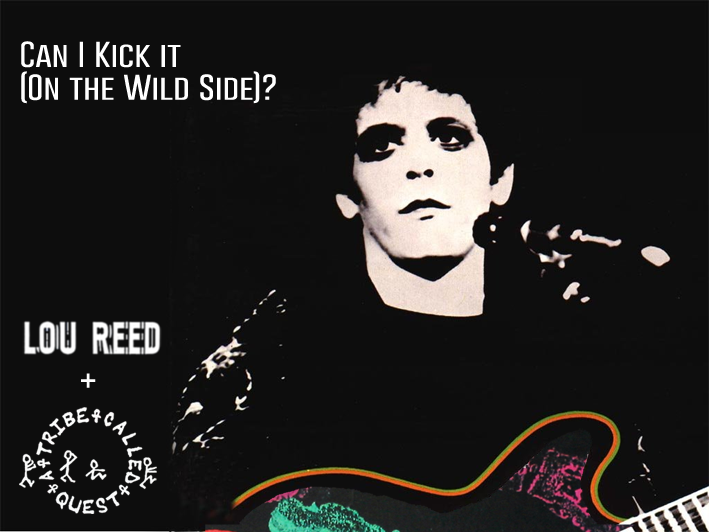 It sort of happened organically. I had "Walk on the Wild Side" and "Can I Kick It?" scheduled back-to-back in this week's Teenage Kicks Lou Reed tribute show.
Listening through it, the transition was a little weird, but the connection between the songs is so inextricable, we needed an edit on the Tribe Called Quest song's intro.
Production Manager Derrick Stevens did that, but then I guess got inspired to go a little further and make a remix. He did it just for fun, with no intention of it airing. When I heard it, though, I liked it so much that I decided to play it instead of what was scheduled.
We got some tweets and anecdotal feedback that listeners enjoyed it. A few people asked if they could hear it again, so here you go.
Related Stories
Video: Lou Reed's final interview Rolling Stone has released the footage of Lou Reed's final interview, a conversation with Farida Khelfa, touching on a wide variety of topics concerning music, sound and emotion.
Lou Reed's Legacy The staff at The Current reflect on the music of Lou Reed in the wake of the rock pioneer's passing on Sunday at age 71.
Rock pioneer Lou Reed dead at age 71 We're terribly sad to report the passing of a rock n' roll legend: Lou Reed has died at the age of 71.