Puddles the Clown covers Lorde's 'Royals'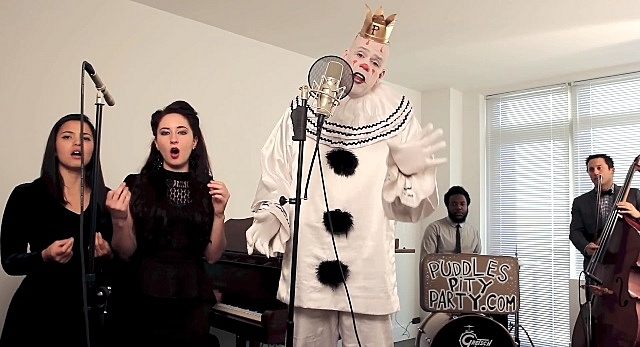 Less than a week ago, Scott Bradlee posted a beautifully bizarre cover of the massively popular single "Royals" by New Zealand's Lorde.
Bradlee, who plays piano in the backing band, describes Puddles as a "seven-foot-tall sad clown with a voice like Tom Jones." You got that right.
Compare the two versions of "Royals" and let us know what you think of the Puddles the Clown's take in the comments section below.
Puddles the Clown — "Royals (Lorde cover)"
Lorde — "Royals"
Related Stories
Album review: Lorde, 'Pure Heroine' 2013 appears to be the year of the break-out debut single. The story goes like this: if your single is strong enough, you get significant press, praise and enough hype and money to fund a debut album well beyond the means of most fledgling artists. Such is the case with Lorde's Ella Maria Lani Yelich-O'Connor.
---
comments powered by

Disqus