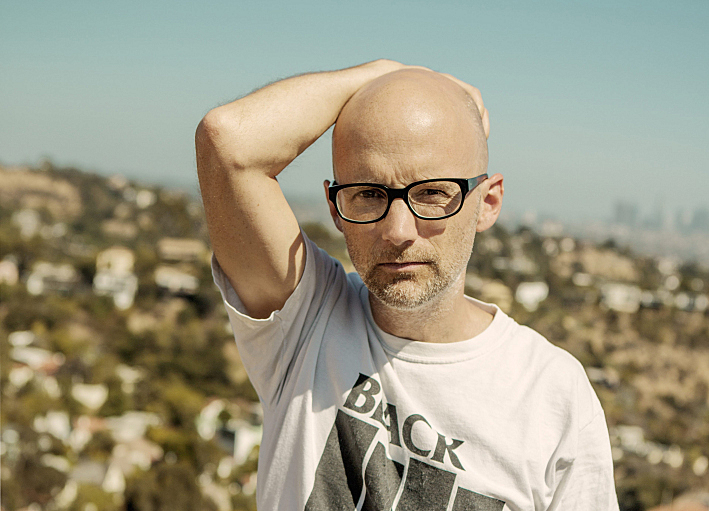 There was a time when, if Moby wrote music that examined our collective response to the nature of our humanity, nobody would have accused him of being a New Age-y Southern Californian.
But that was before Moby moved from New York to Los Angeles.
Moby, fresh off the release of his 11th studio album, Innocents, got on the phone with The Current's Steve Seel and explained why he decided to make the move from the only home he'd ever known, New York City, to the cars and detached homes of L.A.
Beyond his new address, Moby also describes the philosophical underpinnings to Innocents, and how, after years of collaborating only with female singers, he came to collaborate with the Flaming Lips' front man Wayne Coyne and other male vocalists.
When asked about changes in the music industry and the way albums are made and sold, Moby seems refreshingly insouciant. He also describes the equally carefree approach he and Coyne took when making the video for "The Perfect Life."
Resources
Related Stories
First Listen: Moby, 'Innocents' More than 30 years into a try-it-all career that began in punk and has since worked its way through countless iterations of dance music -- 'Innocents' feels like the work of an artist who's been liberated to pursue beauty and emotion in as many forms as he can muster.
Theft of the Dial: Moby Moby was an amazing guest DJ. He's not only a musician, but a passionate music fan. It's my hope that he steals our radiowaves again in the near future.
Moby performs live in The Current studios Beginning his career in music in the early '80s in a punk band, Moby eventually moved into electronic music in the early '90s and achieved wide-spread success in 1999 with the release of "Play," an album that eventually sold over ten million albums and won many awards.
---
comments powered by

Disqus